 Striking spires of clean pink flowers rise above lightly bronzed foliage in spring. Very floriferous and a good doer making a low evergreen carpet. 15-20cm. Geranium x cantabrigiense 'Cambridge'£4.50
The first form of this hybrid described, from Cambridge UBG. Low, evergreen, carpets of neat foliage and mid-pink flowers to 15-20cm in spring and early summer. Ordinary soil in sun or light shade.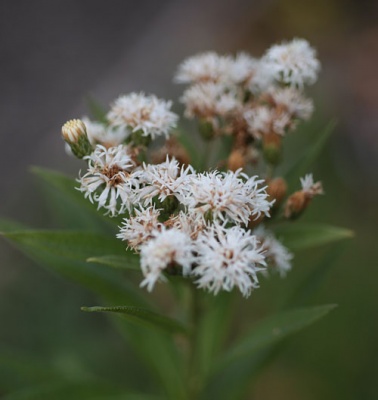 Vernonia noveboracensis 'Albiflora'£4.50
The rarely seen pure white flowered form of Ironweed. Strong, tall stems topped with clouds of tiny white flowers to 2m. Good soil in sun.