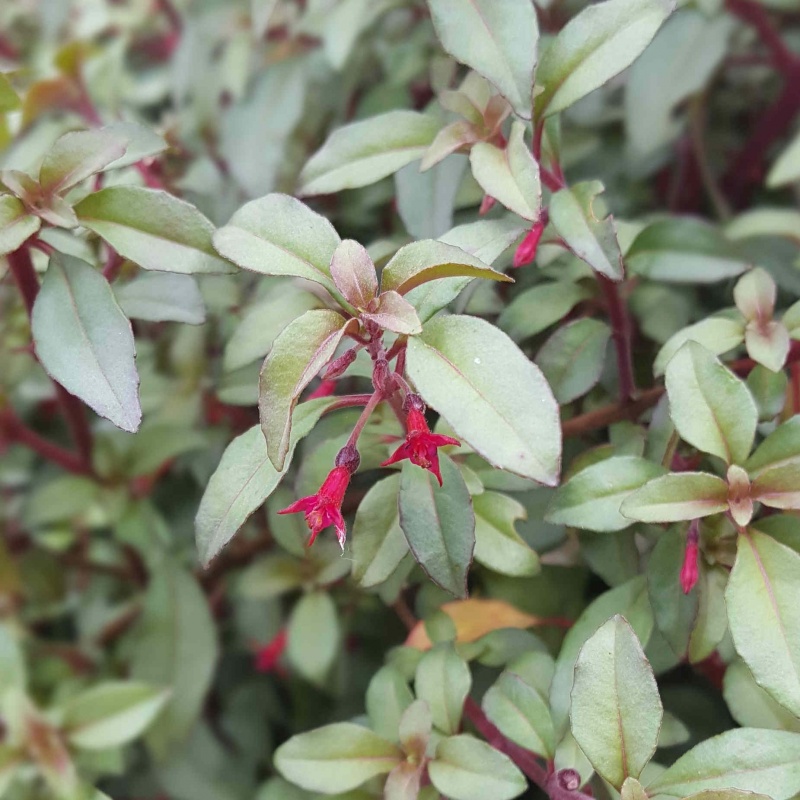 Fuchsia 'Marlies de Keijzer'£7.00
An excellent half-hardy Fuchsia with tiny silvered leaves and miniature reddish flowers in late summer and autumn. ?75cm. Probably best grown in a pot and taken in overwinter.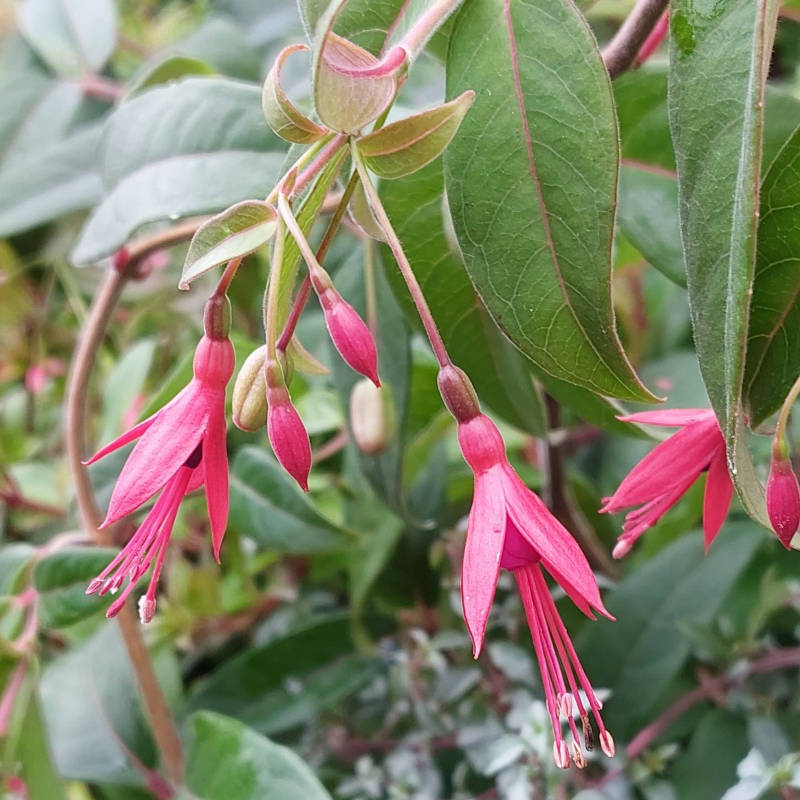 Fuchsia alpestris£6.50
Rarely seen Brazilian species with downy foliage and a cascading habit. Attractive, elegant, red and purple flowers in late summer and autumn. 1.2m. Fuchsia x bacillaris£7.00
One of the Encliandra types with tiny pink flowers and equally tiny deep green folaige on arching stems. Hardy in a sheltered spot in drained soil. 60cm.