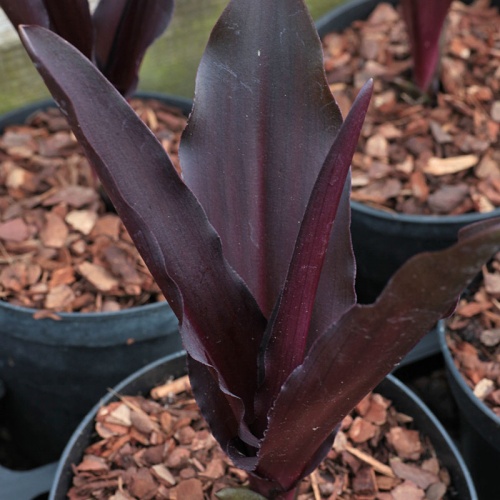 Eucomis comosa 'Sparkling Burgundy'£7.50
AGM Near white flowers soon flush pink then near purple on dark burgundy stems over clumps of striking leaves the same colour. Full sun, drained soil. 60cm. Pelargonium 'Blandfordianum Album'£4.50
TENDER Scented. A favourite with finely cut grey foliage and pretty white flowers with pinkish red markings sporadically most of the year. 35cm. TENDER Silvery grey small leaves on upright stems topped with bluish pink flowers with magenta markings. Quite small growing. Protect from frost. 30cm.