 Geranium nodosum 'Clos du Coudray'£4.50
A recent introduction from the French garden of the same name. Purple flowers with pale edges and markings. Glossy green foliage. 30cm. Shade, even quite dry. Geranium nodosum 'Wreighburn House White'£5.00
A new white flowered form that is supposed to be taller than 'Silverwood'. Clumps of deep green foliage for shade, even quite dry. 40cm?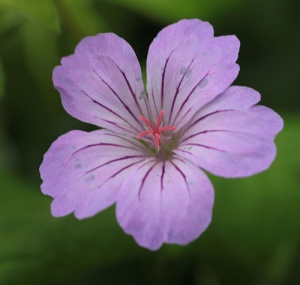 Geranium nodosum seedlings£4.50
Unnamed seedlings from our range of cultivars of this valuable cranesbill for shade, even quite dry. Likely to be lilac-pink maybe with purple markings. c. 30cm.