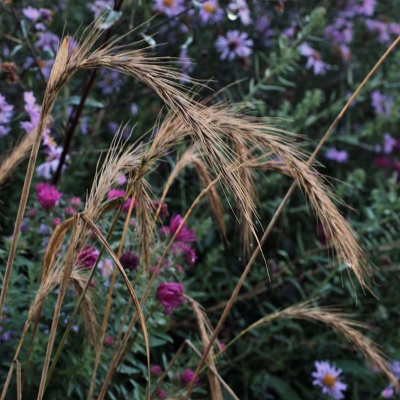 Elymus canadensis£6.50
A prairie grass from north America, this produces bristly heads of flower on upright plants to 1.5m. Ordinary soil in full sun. Good seedheads in autumn and winter.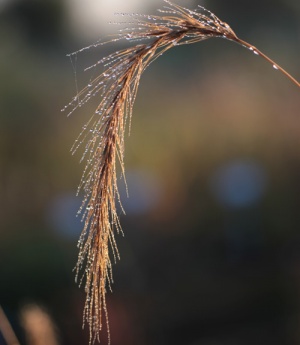 Elymus villosus var. arkansanus£6.50
Bright shiny green leaves on rich mahogany stems. Bristly bottle-brush-like flowers open green, tinged red, and turn strawy for the winter. 1.5m. Fantastic autumn foliage colour.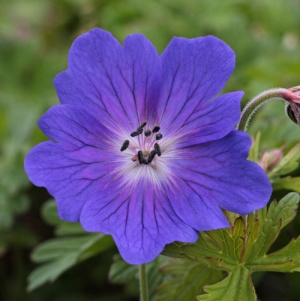 Geranium himalayense 'Devil's Blue'£4.50
Intense, deep blue flowers from May to July. Repeating in autumn. Easy in ordinary soil in sun or part shade. 30cm.