 Elymus canadensis 'Icy Blue'£4.50
A selected strain with showy blue-grey stems, leaves and bristly summer flowers, a little shorter than the species to 1.2m. Ordinary soil in full sun, good in autumn and winter.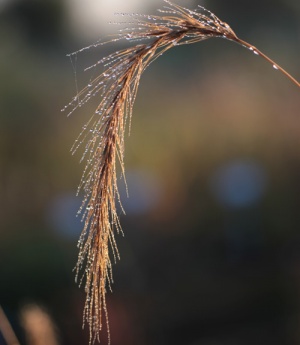 Elymus villosus var. arkansanus£6.50
Bright shiny green leaves on rich mahogany stems. Bristly bottle-brush-like flowers open green, tinged red, and turn strawy for the winter. 1.5m. Fantastic autumn foliage colour.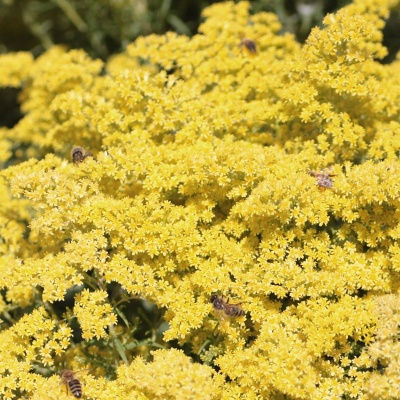 Solidago x luteus 'Lemore'£4.50
AGM Quite unlike the common Goldenrods, this low growing, bushy plant is topped with sprays of fluffy lemon yellow flowers in summer and autumn. Ordinary soil in sun. 60cm.