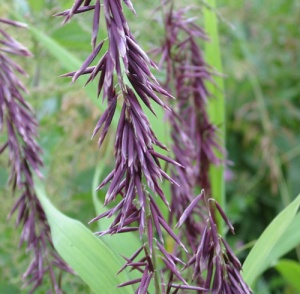 Melica altissima 'Atropurpurea'£4.50
A woodland edge/clearing specialist this clump forming ornamental grass grows upright to 90cm topped with spikes of purple downward swept flowers in spring and summer.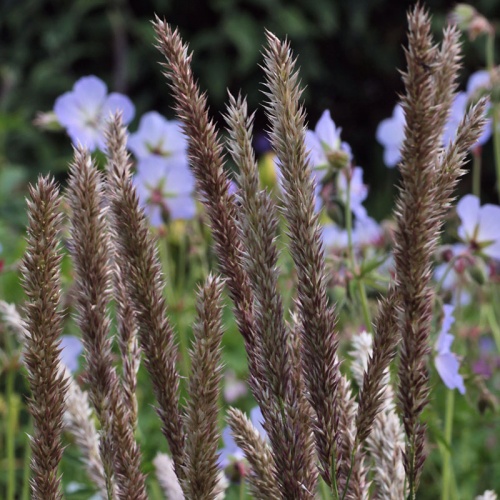 Melica ciliata£4.50
Clumps of fine greyish foliage and arching stems topped with pretty tawny buff flowers to 30cm from early summer. Drained soil in full sun. Will self seed a little in gravel.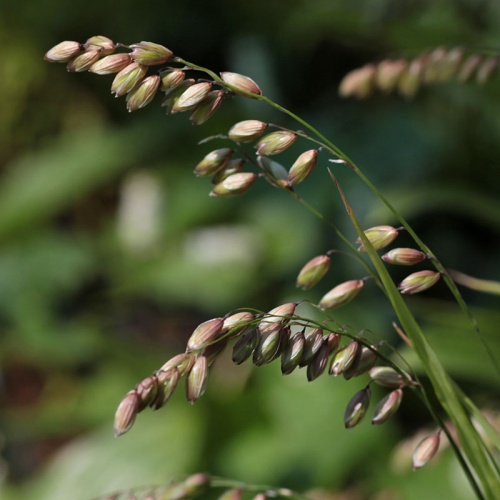 Melica nutans£4.50
Shining silver and brown flowers dangle from one side of a wiry stem in late spring on this wonderful woodland grass. Makes close patches in ordinary soil in part or light shade. 40cm.