 Hedera nepalensis var. sinensis£5.00
A fairly small ivy from south-west China with grey veined leaves, new growth purple-red in spring and summer. Best grown in at least light shade, sheltered. Miscanthus sinensis 'Hinjo'£8.50
A compact form of "zebra grass" with pale yellow bands across mid green leaves on stems to 1.5m. Silken golden flowers produced in autumn in a warm site.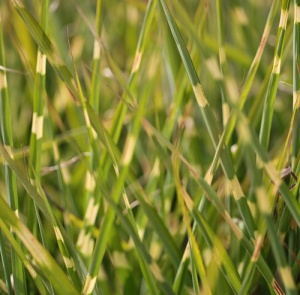 Miscanthus sinensis 'Strictus'£7.00
Wide green foliage with horizontal yellow bands. To 1.8m.