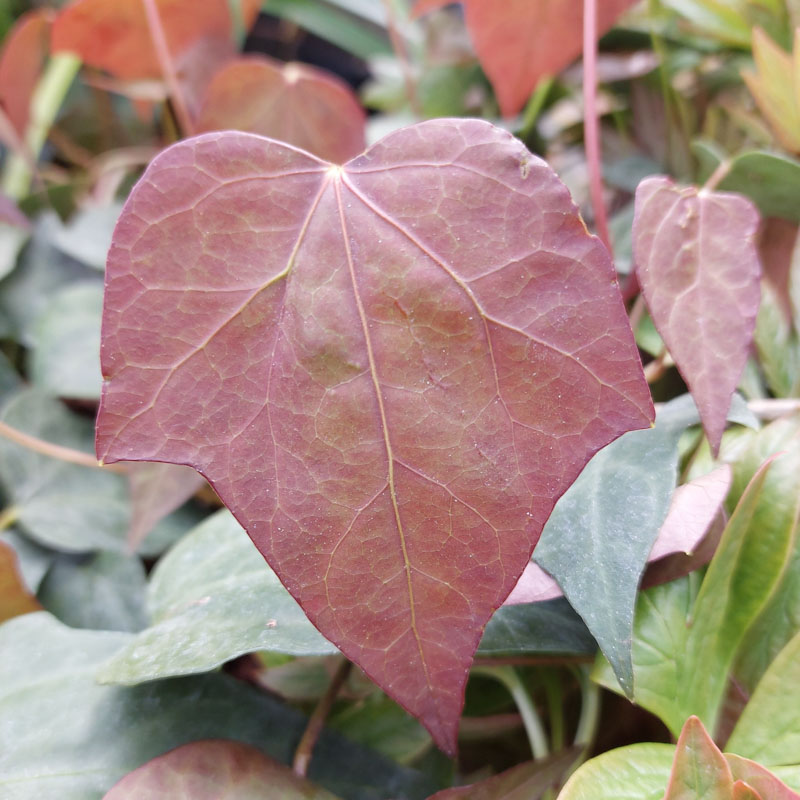 Hedera nepalensis 'Roy Lancaster'£5.00
Stunning ruby red new growth that turns to green with grey veins as it matures. The leaves often multi-lobed on young growth, adult leaves are triangular. Ordinary soil under trees/shrubs.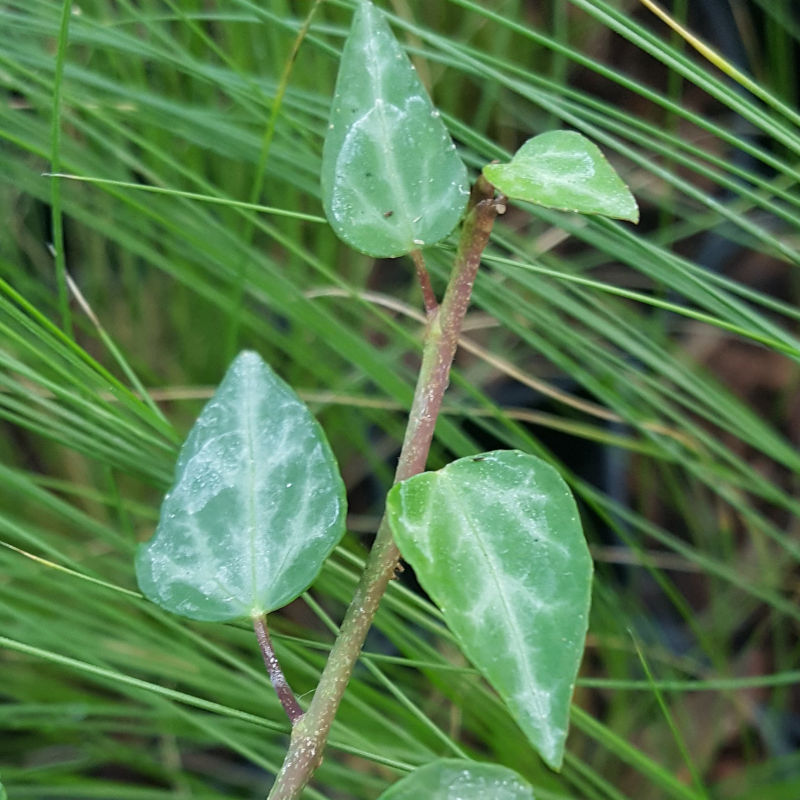 Hedera pastuchovii ssp. cypria£6.00
syn. Hedera cypria. Triangular leaves with well defined silvery veins on this attractive ivy from the Troodos Mountains of Cyprus. Drained soil in shade, best if not too dry.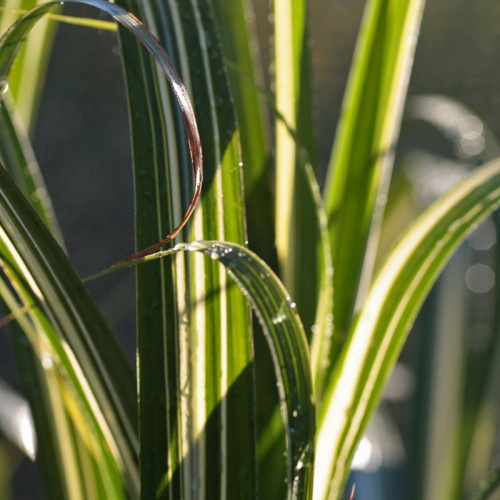 Miscanthus sinensis var. condensatus 'Cabaret'£8.50
A cracking foliage form with broad, dark green leaves strongly striped with creamy white. Will produce fluffy pink flowers in a warm season. Dense clumps of upright stems to 2.4m+!