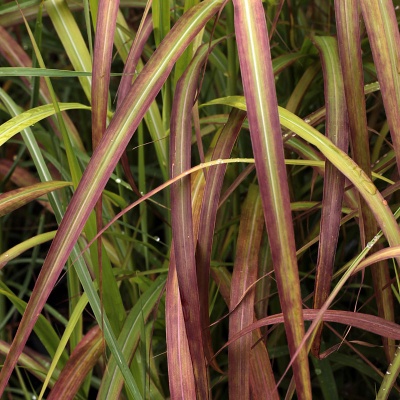 One of the best for autumn foliage colour, this makes neat clumps of leafy stems to 1.2m. Light green in summer, turning into a bonfire of autumn colour from July until the frosts. Thin reddish flowers. Good soil in full sun. Miscanthus sinensis 'Hinjo'£8.50
A compact form of "zebra grass" with pale yellow bands across mid green leaves on stems to 1.5m. Silken golden flowers produced in autumn in a warm site.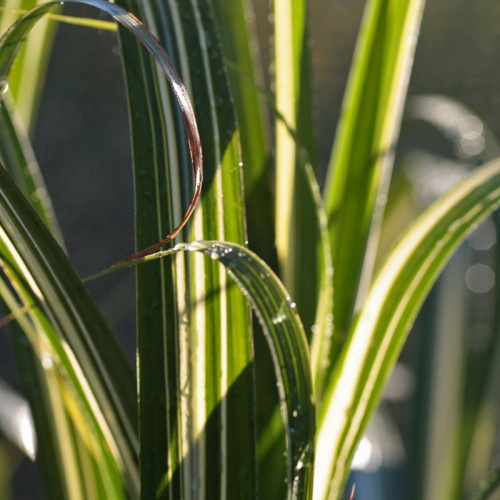 Miscanthus sinensis var. condensatus 'Cabaret'£8.50
A cracking foliage form with broad, dark green leaves strongly striped with creamy white. Will produce fluffy pink flowers in a warm season. Dense clumps of upright stems to 2.4m+!