 Allium flavum ssp tauricum£4.50
A finer plant than the species with more pastel yellow (rarely pinkish) flowers in delicate heads to 25cm in summer. Drained soil in sun.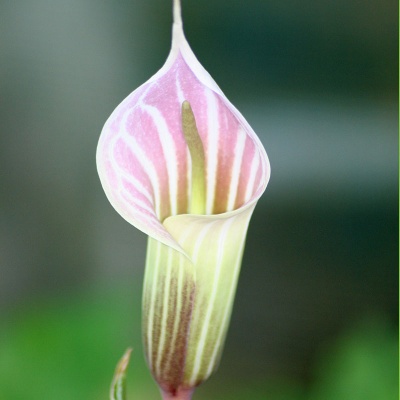 Arisaema candidissimum£14.50
Amazing white spathes with pink candy stripes inside appear slightly before the leaves in late spring. Big rounded trifoliate leaves make an attractive feature later. Good soil that never sits wet in shade. Flowers to 30cm, leaves to 75cm.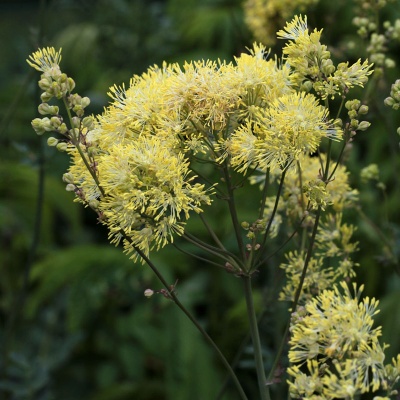 Thalictrum flavum ssp. glaucum£4.50
Clumps of blue-grey foliage and strong stems topped with clouds of pale yellow flowers in summer. Syn. T sphaerostachyum. Good soil in sun, 1.6m.