 Cardamine bulbifera£4.00
A neat, upright growing species with airy foliage on dark purplish stems topped with mauve pink flowers in spring to 45cm. Ordinary soil in shade.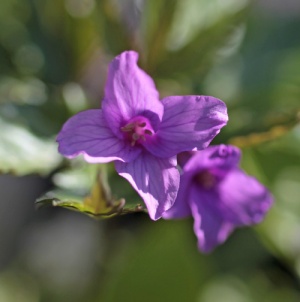 Stunning, rich purple flowers in small clusters on stems to 15cm. Glossy leaves, divided into three are sparingly produced. Slowly forms a loose patch in good, drained soil in shade. Silphium asteriscus var. trifoliatum£5.50
syn. Silphium trifoliatum. An elegant prairie plant from north America with pretty yellow daisies on the top of stems with narrow leaves in whorls of 3. Not sure of height yet but probably at least 1.8m! Good soil in sun.