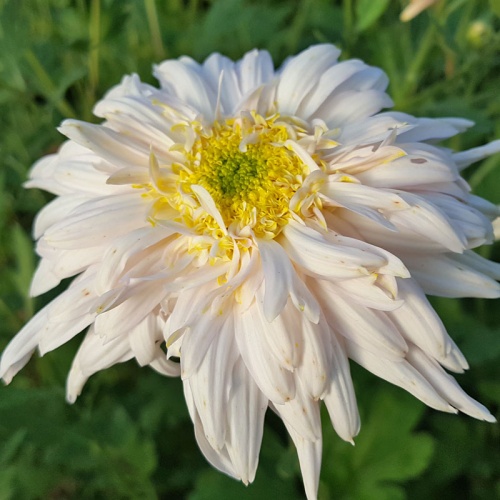 Chrysanthemum 'Edelweiss'£6.50
Slightly ragged large flowers start pinkish before opening fully to creamy white on stems to 70cm. Good soil in full sun. October.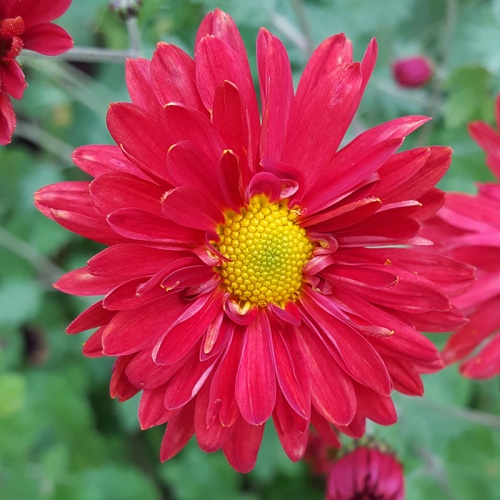 Chrysanthemum 'Edmund Brown'£6.50
Double flowers of a rich deep red in mid to late autumn on this introduction from Bob & Ed Brown. Drained soil in sun. 60cm.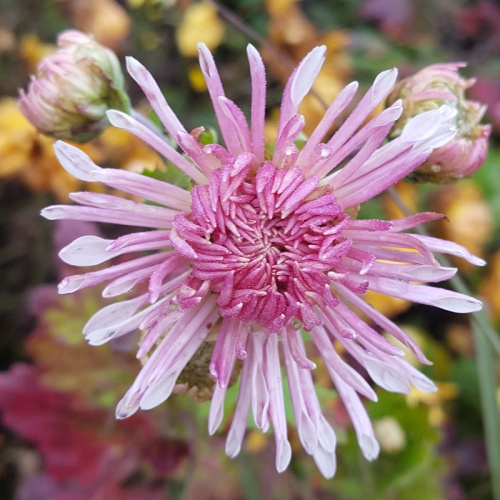 Chrysanthemum 'Emperor of China'£4.50
One we wouldn't be without despite it being a bit floppy! Red-purple veined leaves and big quilled pale to rich pink flowers in November. 1.2m.