 Chrysanthemum 'Alison's Dad'£6.50
Lovely large semi-double flowers in a bright pink fading gently towards the slightly cut tips. Drained soil in full sun. 1m.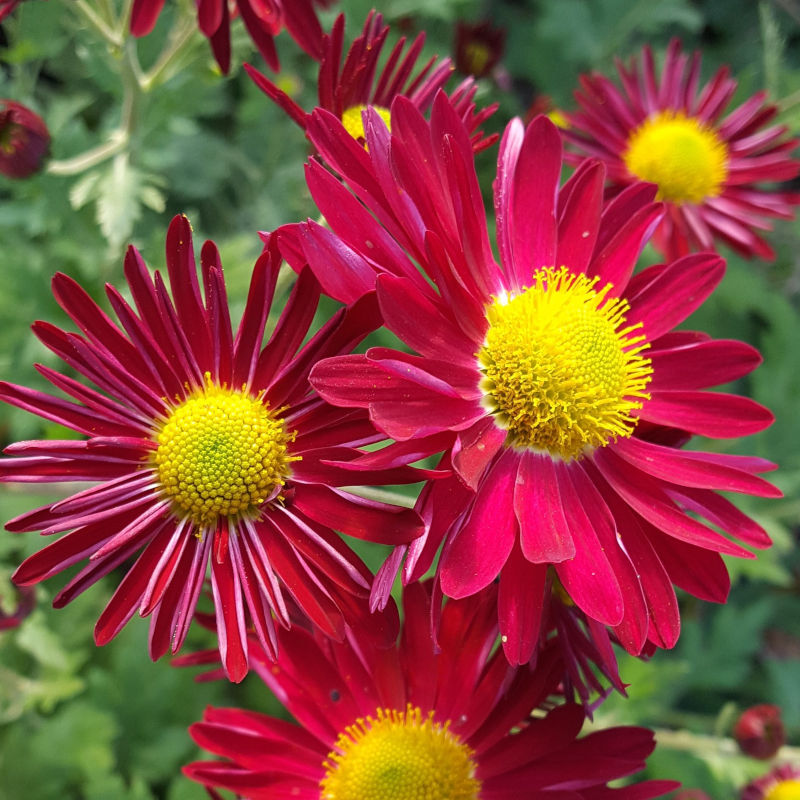 Chrysanthemum 'Royal Command'£6.50
Rich deep red flowers with slighty quilled petals in two layers on this older hardy Chrysanth. Greyish foliage on this Amos Perry variety from 1949. Tough and hardy, to 90cm. Chrysanthemum 'Vagabond Prince'£6.50
Rubellum. A late Amos Perry introduction with showy semi-double flowers in a fresh mid-pink. Robust plants to 1m.