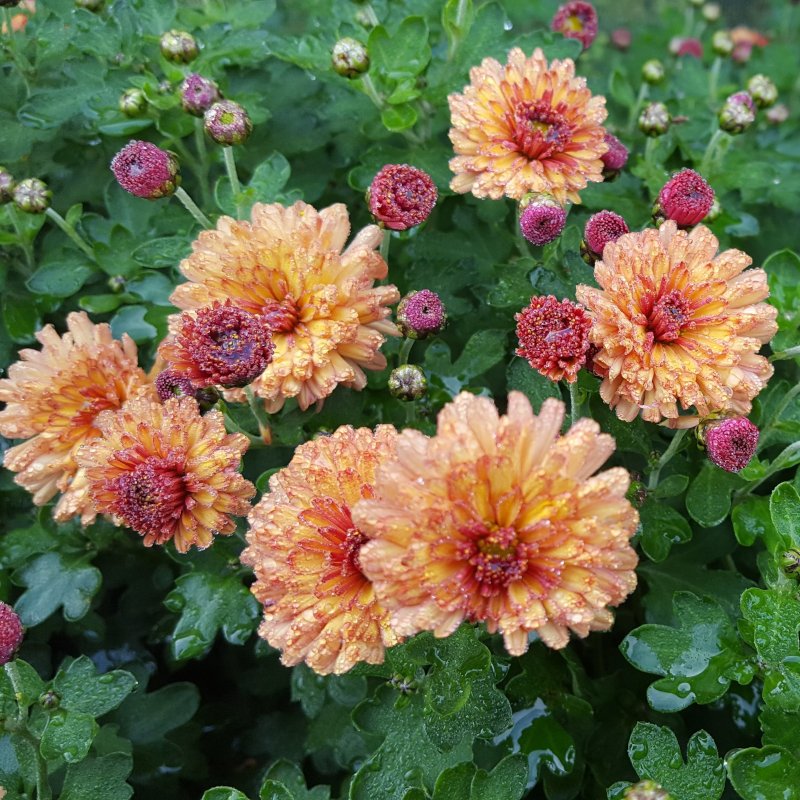 Double pom-poms of a lovely warm rusty-brown in autumn! Supposed to be identical to 'Bronze Elegance' but we see branching differences so maintain seperate stock. 60cm.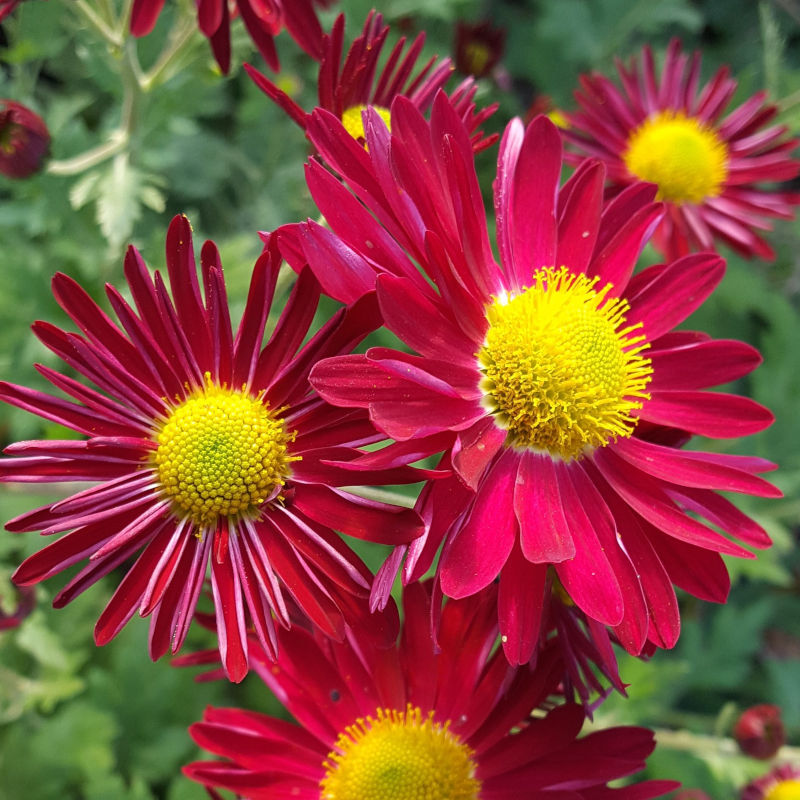 Chrysanthemum 'Royal Command'£6.50
Rich deep red flowers with slighty quilled petals in two layers on this older hardy Chrysanth. Greyish foliage on this Amos Perry variety from 1949. Tough and hardy, to 90cm. Chrysanthemum 'Vagabond Prince'£6.50
Rubellum. A late Amos Perry introduction with showy semi-double flowers in a fresh mid-pink. Robust plants to 1m.