 Convallaria majalis 'Géant de Fortin'£5.00
AGM A good, larger form with generous sprays of sweetly scented white flowers in spring followed by red berries in autumn. Good soil in shade. 20cm. Convallaria majalis 'Vic Pawlowski's Gold'£5.00
A selected form with more yellow stripes than 'Albostriata'. Still variable though! Scented white flowers in spring. 15cm. Good soil in shade.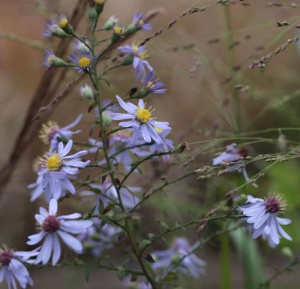 Symphyotrichum cordifolium ex. Piney Fork£6.50
Collected from a site destined for development! Branching stems bearing lots of lavender-blue flowers in late summer and autumn. 1m.