 Disporopsis aspersa£5.50
An eager species with glossy, evergreen foliage and smallish white bells in late spring. Decent soil in shade. 40cm.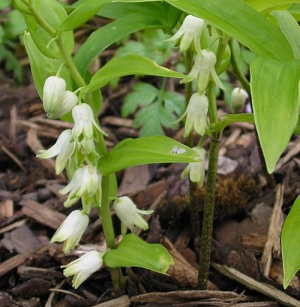 Disporopsis bakeri£5.00
A form with more narrow leaves giving a slightly more refined and "lighter" look in the garden. Clumps of evergreen foliage with white and green bells in early summer. 30cm. Best in good soil in shade.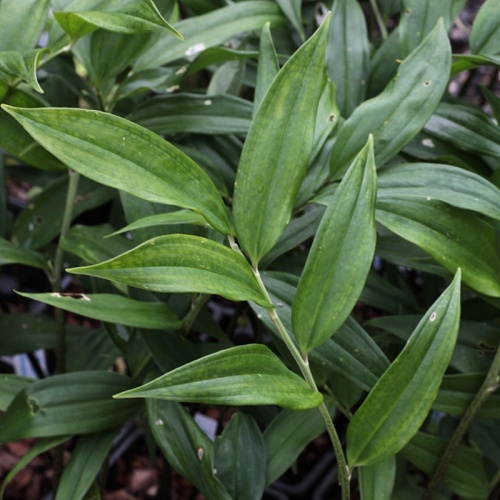 Disporopsis pernyi coll. China£6.00
Collected by Chris Brickell in the 1970s and sold by Washfield. Evergreen Solomon's Seal relative with white flowers marked with brown in late spring. 35cm. Good soil in shade, even quite dark.