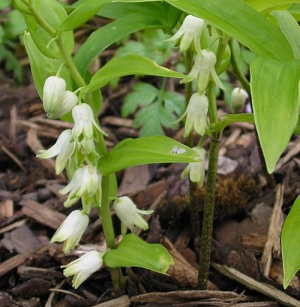 Disporopsis bakeri£5.00
A form with more narrow leaves giving a slightly more refined and "lighter" look in the garden. Clumps of evergreen foliage with white and green bells in early summer. 30cm. Best in good soil in shade. Disporopsis luzoniensis B&SJW3891£5.00
Lush evergreen foliage on arching stems to 40cm. Off-white bell-like flowers hang from the stems and are followed by purple berries. Good soil in a sheltered shady spot.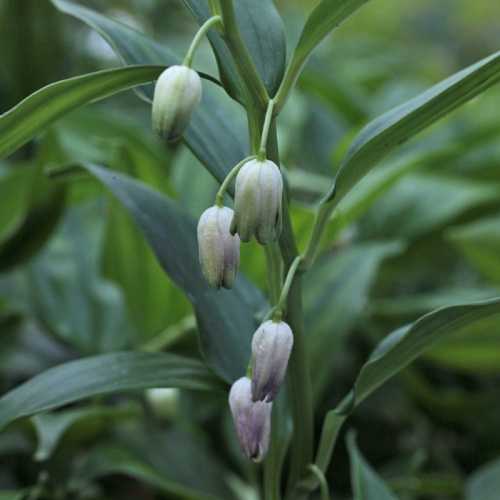 Disporopsis pernyi B&SWJ1864£5.50
This collection has narrower leaves and is shorter than normal. A plant for leafy soil in shade. Forms a dense patch in time. 20cm.