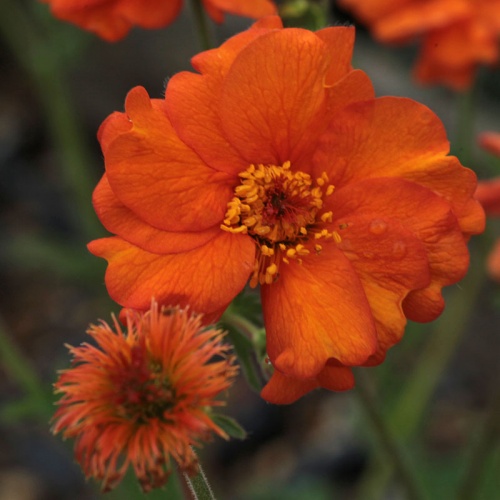 Clear orange flowers on this variety. Average to good soil in sun or light shade. 45cm. A new introduction with pale peachy flowers on reddish brown stems over a spreading clump of fresh green leaves. A good spring border plant that will continue into early summer. 40cm.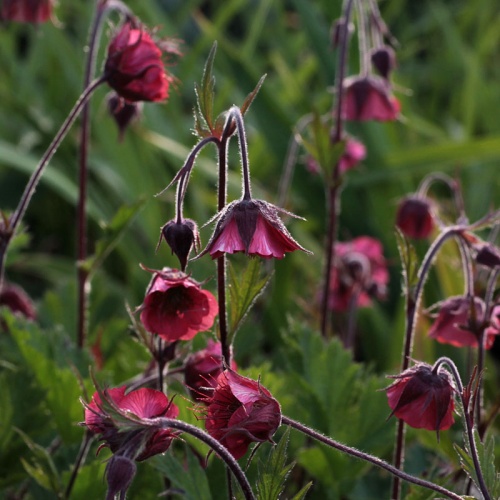 Geum rivale 'Leonard's Variety'£4.50
Soft orangey pinkish red nodding flowers on this superior selection of the British native water avens. Best in a reasonable soil in part or light shade but does not need to be wet. 25cm.