 Hedychium coronarium 'Gold Spot'£12.00 £8.00
Brilliant white flowers with a rich golden yellow mark in the centre on the top of tropical looking stems to 1.8m. Needs a warm sunny, sheltered spot. Hedychium densiflorum 'Assam Orange'£8.50
Showy narrow spikes of tangerine orange flowers to 1.5m on this very hardy ginger (with a mulch at least). Probably the best one to start with. Part/light shade.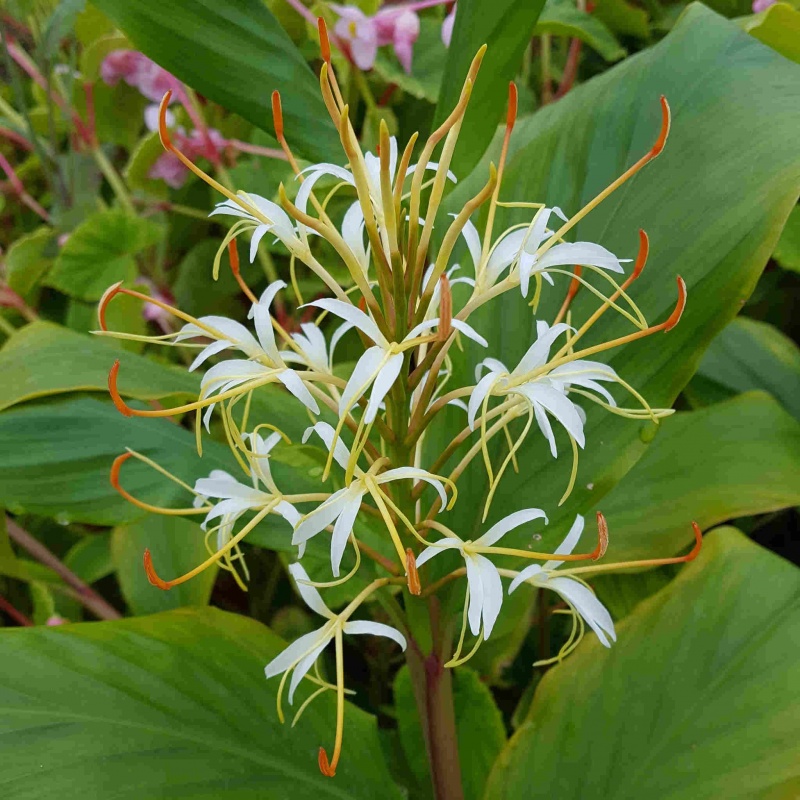 Hedychium yunnanense Cally Form£12.00
A lovely, more or less hardy, ornamental ginger with open heads of spidery white flowers with warm orange-red anthers on long yellow filaments. 1m. Good soil in shade, deep mulch.