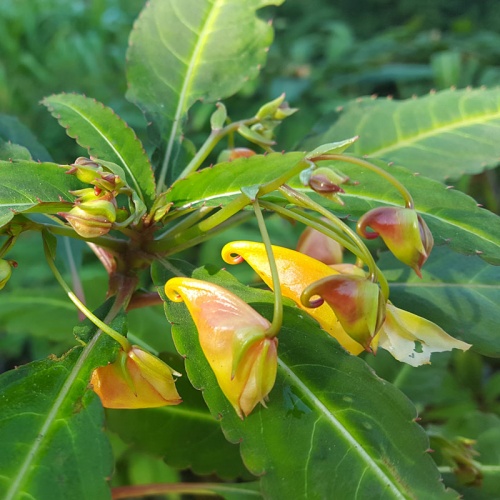 Impatiens omeiana 'Red Leaf'£6.50
Very attractive red flushed exotic foliage on bright red stems to 25cm on this form of hardy Impatiens. Best in good leafy soil in shade.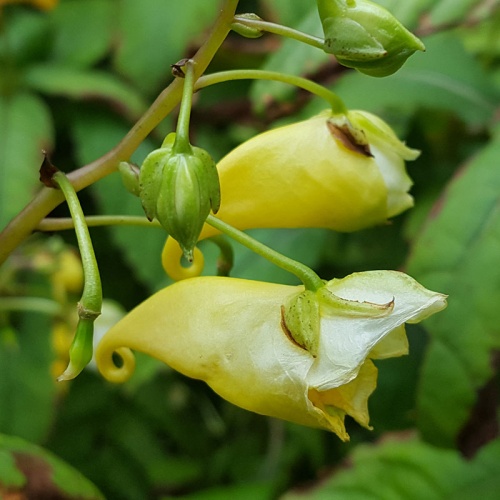 Impatiens pritzelii 'Sichuan Gold'£6.50
Similar to better known Impatiens omeiana and at least as hardy, this forms slow spreading patches of olive leaves and big creamy yellow flowers with orange-brown speckles to 40cm. Good soil in shade. Impatiens tinctoria£8.50
White flowers marked with crimson on this exotic looking bushy species from Africa. Sweetly scented at night. Prefers cool, moist summers, to 1.5-2m, mulch overwinter.