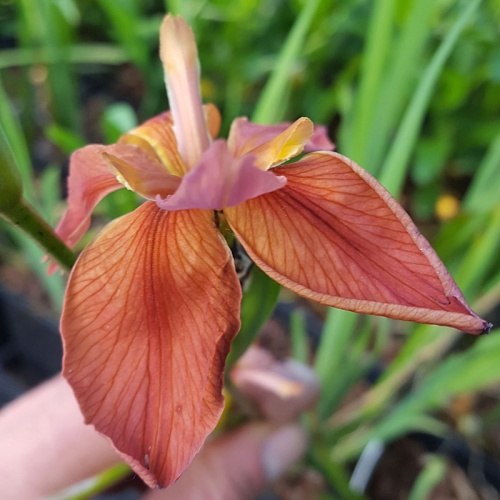 Iris fulva£7.00
Stunning terracotta flowers on this American Louisiana iris. Best in a warm site with good rich soil. Not the easiest to flower well in the UK but well worth trying! 60cm. Iris jacquinii ex Pyrenees£4.50
(syn. Iris latifolia). A lovely deep blue form of this bulbous species originally from seed collected in the Pyrenees. Drained but good soil in sun. 60cm. Very compact clumps of greyish leaves produce rich purple flowers with spotted orange throats and pale yellow beards to 15cm in spring. Well drained soil in full sun, or alpine house.