 Lathyrus niger£4.50
Bushy clumps to c. 40cm with short sprays of dusky reddish pink to purple blue flowers in late spring and early summer. Foliage turns black in autumn. Good soil in sun or light shade.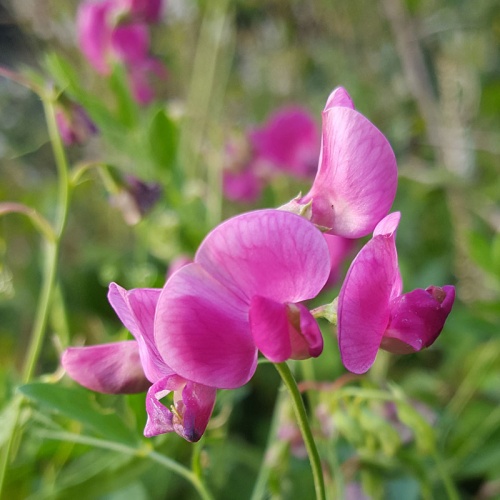 Lathyrus tuberosus£4.50
A fine perennial climbing species with greyish foliage and rich pink flowers from midsummer to late autumn. Average soil in sun or part shade. 1.2m. Lathyrus vernus 'Gracilis'£4.50
A narrow leafed form of the Spring Pea with typical red and purple flowers in spring followed by attractive reddish seedpods. Perennial. Good soil in light shade, 20cm.