 Norfolk Pea. Perennial scrambling species similar to L latifolius but with beautiful pastel reddish-pink flowers (instead of bright pink). 1.8m. Average soil in sun.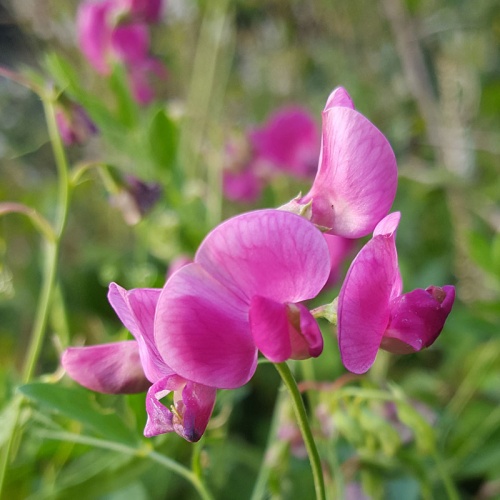 Lathyrus tuberosus£4.50
A fine perennial climbing species with greyish foliage and rich pink flowers from midsummer to late autumn. Average soil in sun or part shade. 1.2m. Lathyrus vernus 'Gracilis'£4.50
A narrow leafed form of the Spring Pea with typical red and purple flowers in spring followed by attractive reddish seedpods. Perennial. Good soil in light shade, 20cm.