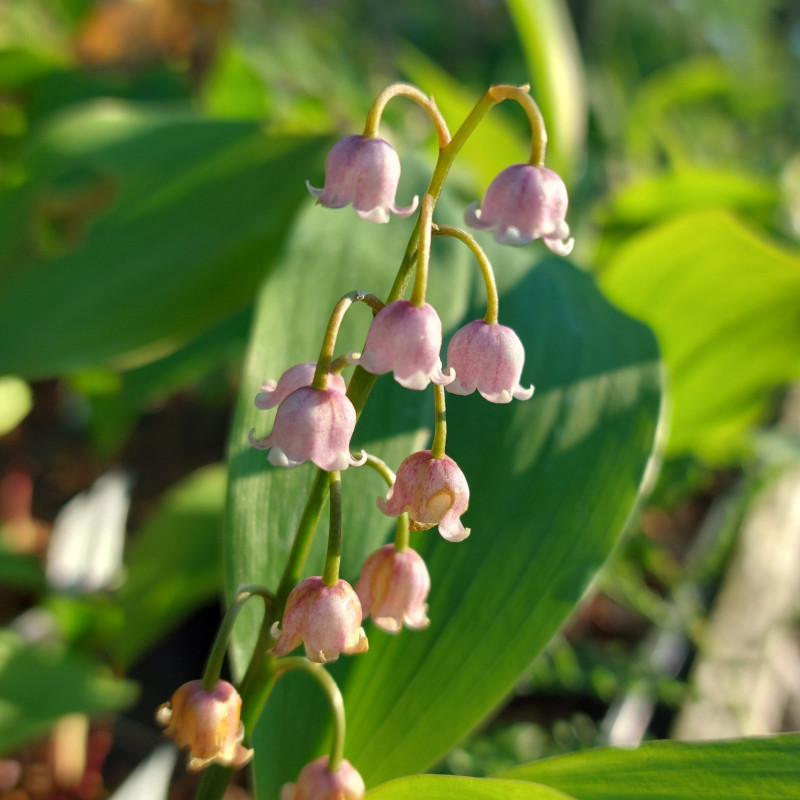 Convallaria majalis ex Tatra Mtns£4.50
Wild collected form with light fawn-pink flowers and somewhat narrower leaves than commonly cultivated types. 20cm. Good soil in shade. Crocosmia paniculata 'Cally Sword'£8.50
Big, sword-like pleated leaves on this wild collected form with tall, strong stems supporting branched heads of long-tubed orange flowers in late suimmer to 1.5m. Good, drained soil in full sun. Leonurus cardiaca£7.50
Clumps of upright stems clad with attractive palmately lobed leaves and strong spikes of pink flowers in summer. Valuable insect plant and native. 1m. Average soil in sun or light shade.