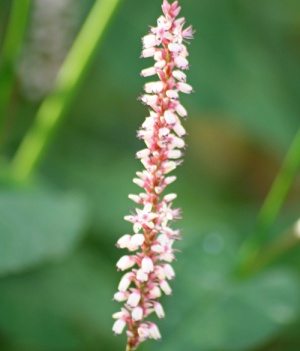 Bistorta amplexicaulis 'Alba'£5.00
AGM Slender white spikes over large pale green leaves in summer. Decent soil in light shade. 90cm.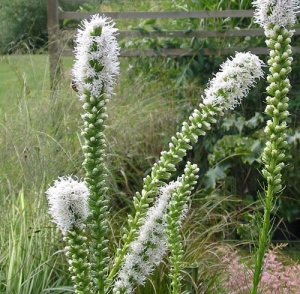 Liatris spicata 'Floristan Weiss'£4.50
Spikes of pure white flowers for weeks in summer. Unusual in opening from the tip of the spike down the stem. Robust plants flowering July to September. Drained soil in sun. 1m. Persicaria virginiana 'Alba'£6.50
Clump forming with an upright bushy habit. Lovely mossy green leaves with a faint chevron and narrow tapers of tiny white flowers in mid-late autumn. Hardy, deciduous and best in shade. 90cm.