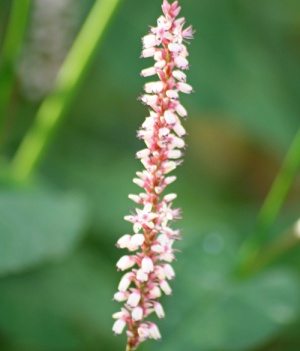 Bistorta amplexicaulis 'Alba'£5.00
AGM Slender white spikes over large pale green leaves in summer. Decent soil in light shade. 90cm. Unusual bright whiter flowers in clusters spaced up the strong upright stems in summer. A real "what's that?" plant. Average soil in full sun to 1.2m. Persicaria chinensis var ovalifolia 'Indian Summer'£8.50
Collected in the Mishmi Hills, Arunachal Pradesh this clump former produces clusters of pinkish red flowers on the tips of arching stems to 75cm. Good soil, part shade.