 Tellima grandiflora 'Forest Frost'£4.50
Clumps of fresh green foliage with silvery marbling and bronze-purple tones in winter. Spikes of apple-green flowers in spring to 50cm. Evergreen. Ordinary soil in shade.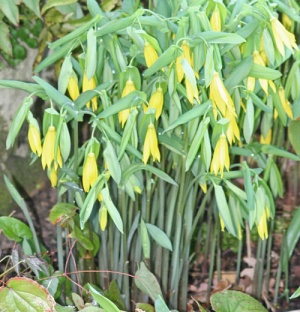 Uvularia grandiflora£5.00
A delightful woodlander with upright stems topped with drooping clusters of showy yellow flowers in spring. For good, leafy soil that does not dry out too much in shade. 60cm.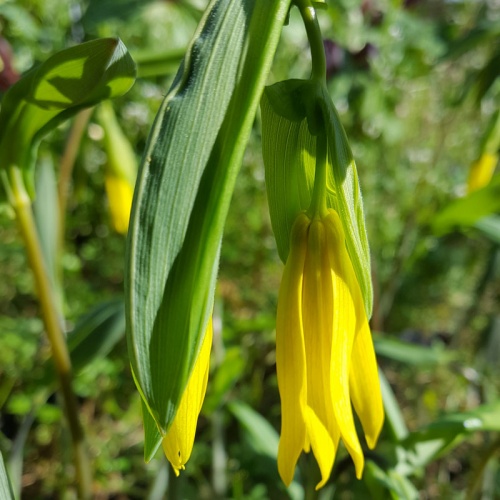 Uvularia grandiflora Wisley Form£6.00
Clumps of upright stems produce clear yellow flowers with twisted petals in mid-late spring. This form appears brighter than normal. 60cm. Good soil in shade.