 Oxalis debilis 'Aureoreticulata'£4.50
Gold veined oxalis. Pretty yellow reticulate veined leaves and sporadic pale pink flowers. Can be grown indoors or out in a sheltered spot. Drained soil, sun. 10cm. Oxalis oregana f. smalliana£4.50
A rich pink flowered form of this mostly evergreen from conifer woodlands of western North America. Shade, not dry but drained. 15cm.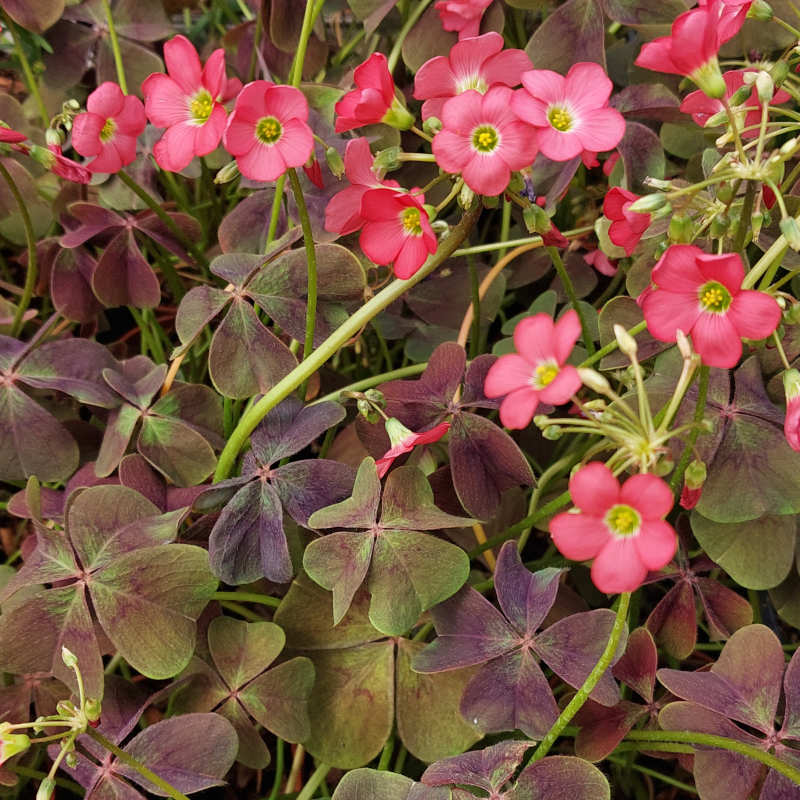 Oxalis tetraphylla purple leaved£6.00
A striking sport selected here from 'Iron Cross' with completely purple flushed foliage and the typical brick-pink flowers all summer. Well drained soil in full sun. 15cm.