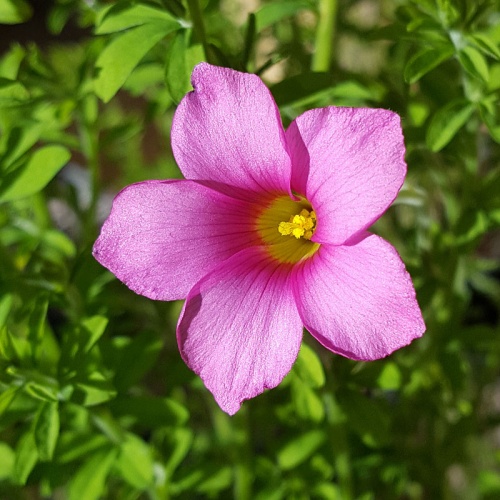 Oxalis hirta 'Gothenburg'£4.00
A lovely bulbous type from the Cape of South Africa with greyish green, finely divided foliage on stems to 20cm topped with big pink flowers in summer. Drained soil in a sunny spot. Oxalis oregana f. smalliana£4.50
A rich pink flowered form of this mostly evergreen from conifer woodlands of western North America. Shade, not dry but drained. 15cm.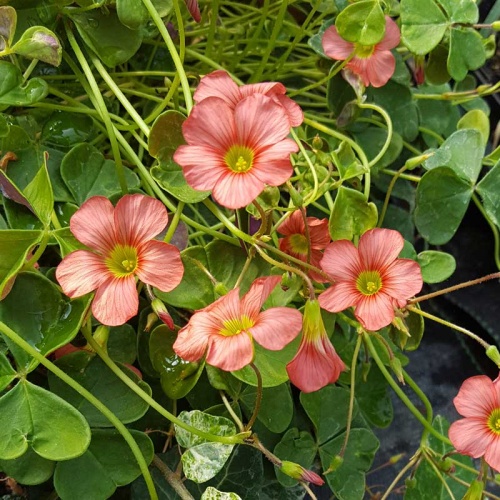 Oxalis semiloba£5.00
Rare species collected in Lesotho, clump forming from bulbs with bright green three lobed leaves and masses of funnel shaped terracotta pink flowers in summer and autumn. Drained soil in full sun. 15cm.