 Dodecatheon poeticum£4.50
Primula relative with elegant rich rosy pink reflexed flowers produced successionaly in spring. Prefers moist but drained soil in shade. Neat clumps to 30cm.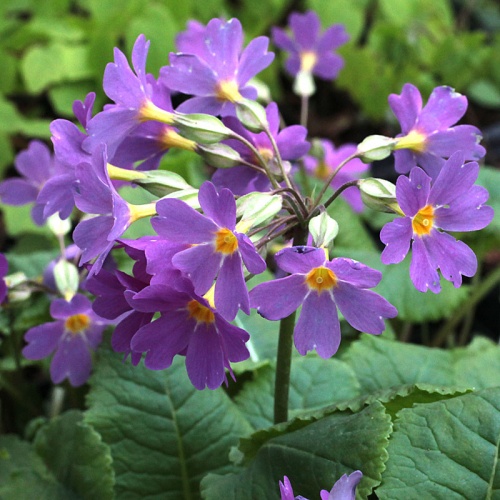 Primula 'David Valentine'£4.50
Pretty pink flowers on this P. elatior x P juliae hybrid. Showy flat faced flowers held in large heads up to 15cm in late winter and spring. Good soil in light shade.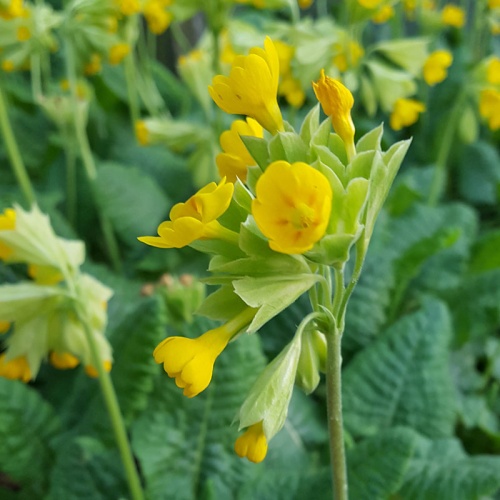 Primula veris ssp. macrocalyx£5.50
Bright cheerful cowslips for early spring flowers that carry on for several weeks. This subspecies beeing larger and more robust than the normal one. 40cm.