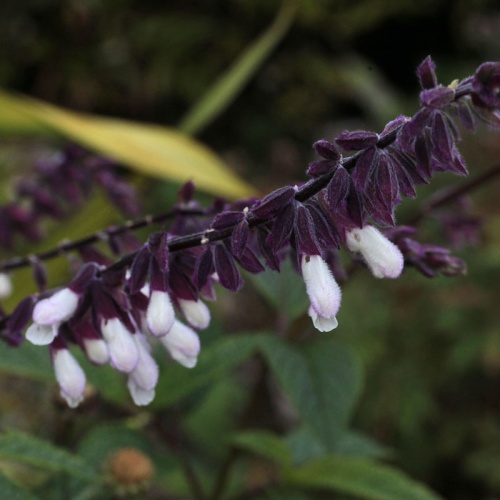 Salvia 'Waverly'£8.50
TENDER An eyecatching hybrid with masses of racemes of purple calyces and white flowers flushed with pale lavender. May be worth trying outside in a warm sunny, sheltered garden but overwinter frost free to be safe. 50cm.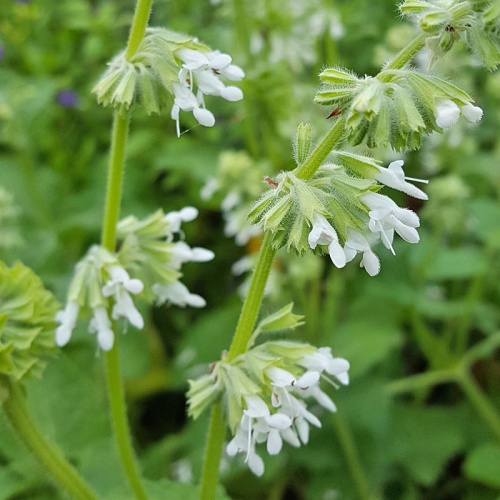 Salvia verticillata 'Alba'£4.50
syn. 'White Rain'. The beautiful white flowered form of this front of the border favourite produces masses of it's whorled flower stems all summer to 40cm. Cut back if needed. Drained soil in sun. Easy and hardy.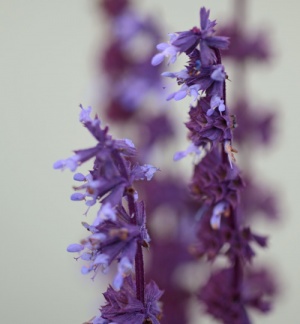 Salvia verticillata 'Hannay's Purple'£4.50
A very pretty form with denim blue flowers in big purple bracted spikes giving a good show long after each flower has fallen. Makes a fairly big clump in time to 30cm high. Ordinary soil in sun.