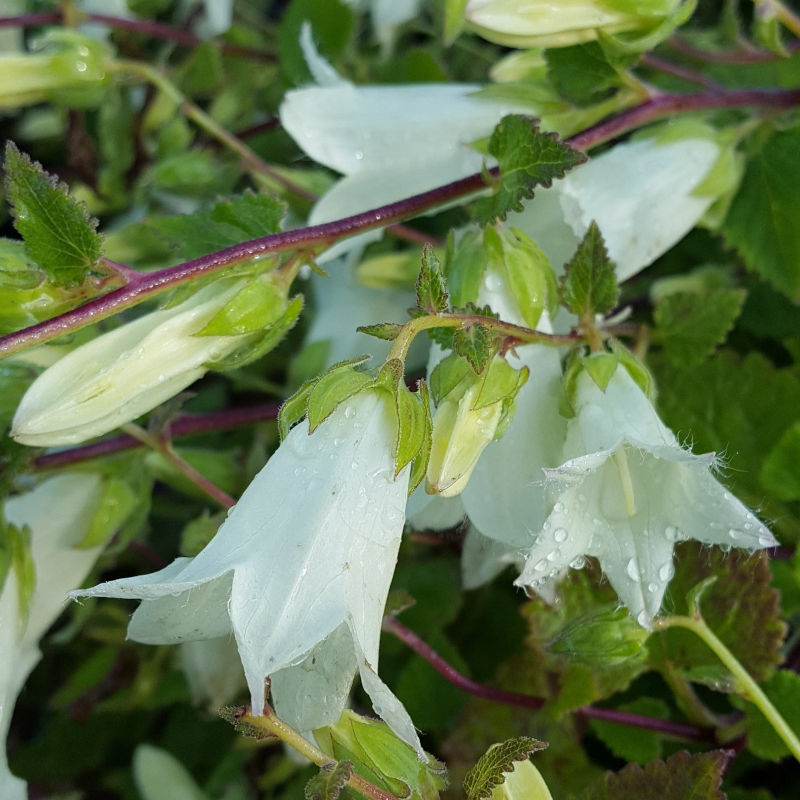 Campanula ochroleuca£4.50
Clumps of hairy triangular leaves and low stems bearing slender creamy bells in summer. Easy, hardy and reliable for average soils in sun or part shade. 45cm. Molinia caerulea ssp. caerulea 'Sunbeam'£6.50
A new introduction. Clumps of arching green foliage and stems to 75cm producing the greenish brown flowers in midsummer. Excellent warm golden yellow autumn and winter colour. Good soil in sun. Molinia caerulea ssp. caerulea 'Winterfreude'£6.50
Clumps of greyish green leaves and upright stems of dark flowers in midsummer to 1m. Good autumn and winter seedheads. Reasonable soil in full sun.