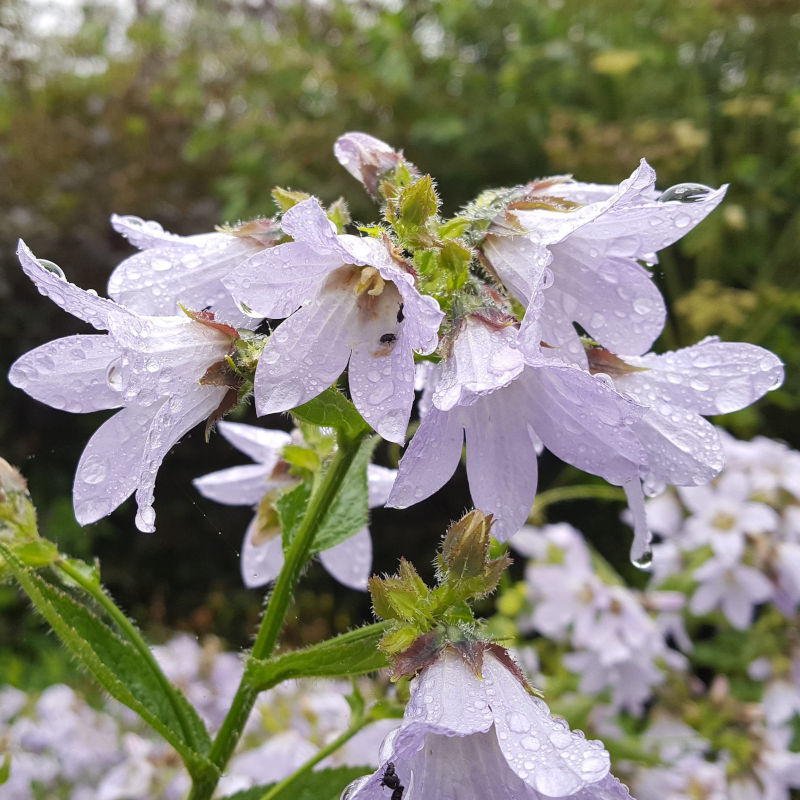 Campanula lactiflora 'Platinum'£5.00
AGM The best form of this species in our opinion! Light grey-blue-pink flowers on tall strong stems in summer to 1.8m. Best in good soil in sun or light shade.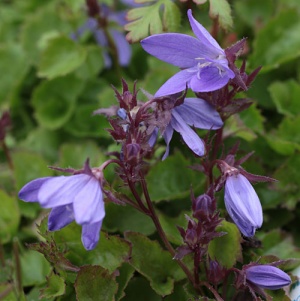 Campanula poscharskyana 'Trollkind'£4.50
A lovely low growing form with compact foliage and lots of denim blue bells from spring into mid-summer. Cut back for more flowers in autumn! Drained soil in sun. 15cm. Scabiosa columbaria ssp. ochroleuca£4.50
Pretty cream flowers on a fine, airy plant to 75cm. A lovely self-seeding perennial to mix with ornamental grasses etc in drained soil in full sun.