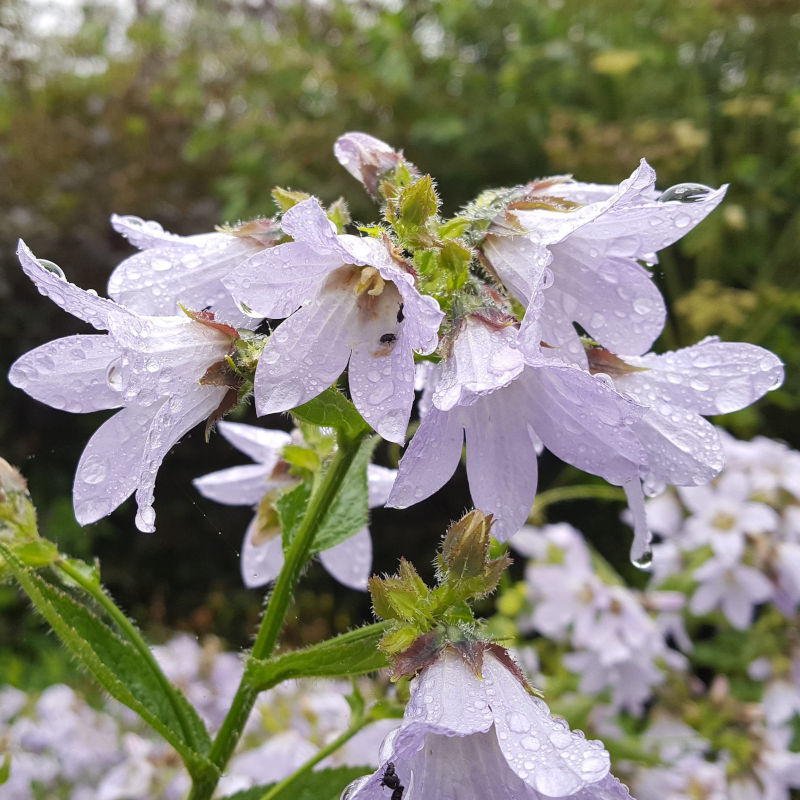 Campanula lactiflora 'Platinum'£5.00
AGM The best form of this species in our opinion! Light grey-blue-pink flowers on tall strong stems in summer to 1.8m. Best in good soil in sun or light shade.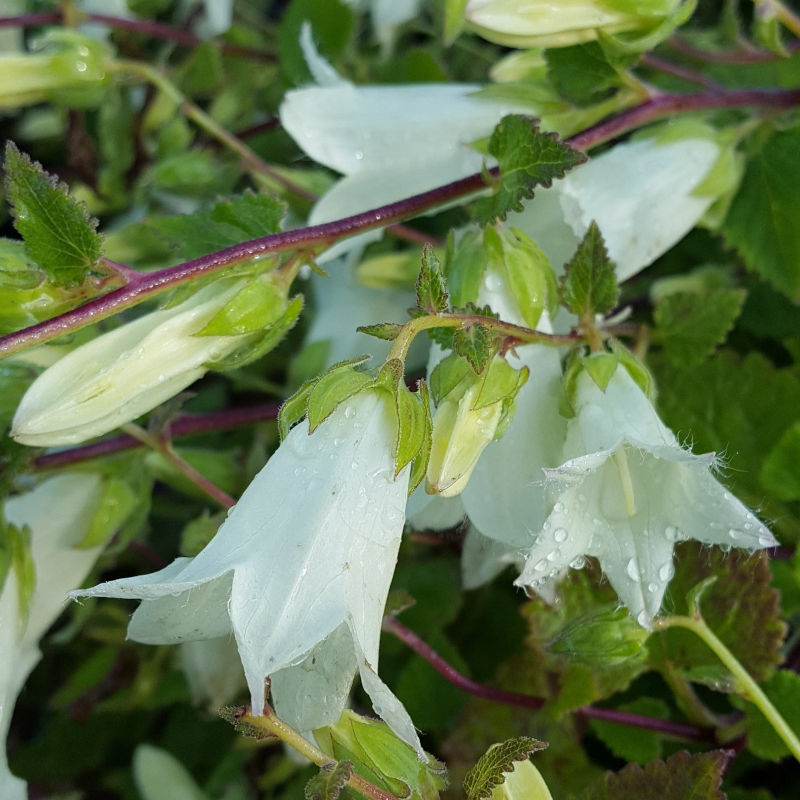 Campanula ochroleuca£4.50
Clumps of hairy triangular leaves and low stems bearing slender creamy bells in summer. Easy, hardy and reliable for average soils in sun or part shade. 45cm.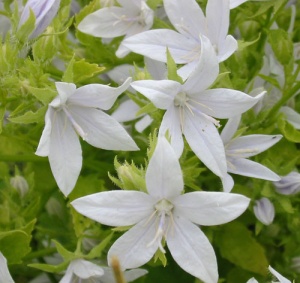 Campanula poscharskyana 'E H Frost'£4.50
Brilliant edging plant with icy blue flowers to 35cm. Low growing, carpeting habit. Full sun or part shade, drained soil.