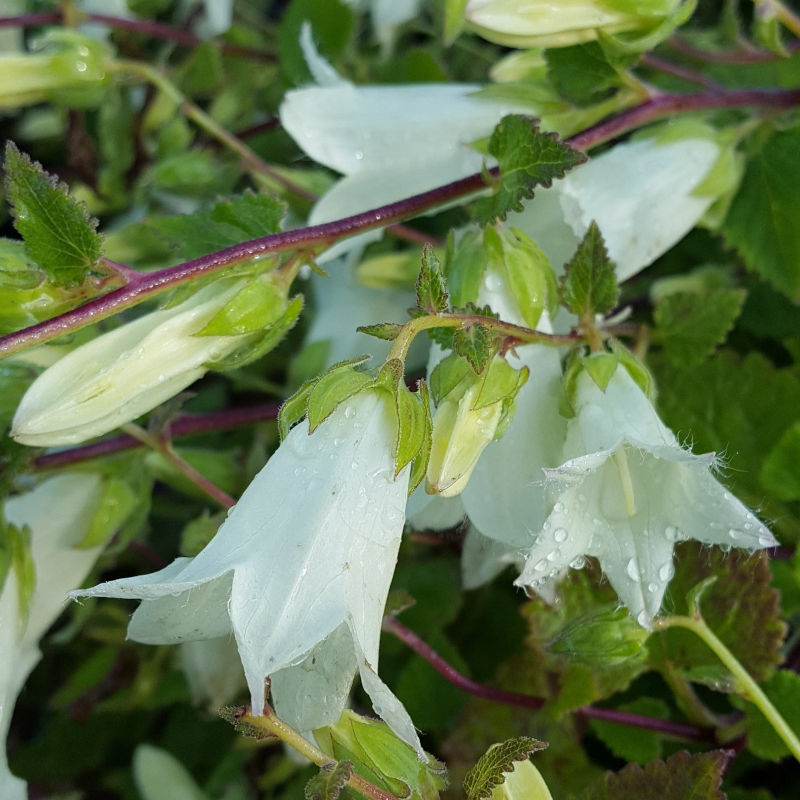 Campanula ochroleuca£4.50
Clumps of hairy triangular leaves and low stems bearing slender creamy bells in summer. Easy, hardy and reliable for average soils in sun or part shade. 45cm.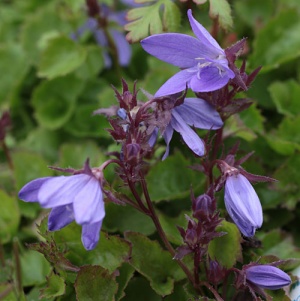 Campanula poscharskyana 'Trollkind'£4.50
A lovely low growing form with compact foliage and lots of denim blue bells from spring into mid-summer. Cut back for more flowers in autumn! Drained soil in sun. 15cm. Echinops bannaticus 'Star Frost'£5.50
Spiky globes of silvery white flowers on stems to 1m. Metallic jagged leaves with silvery backs. Drained soil in full sun.