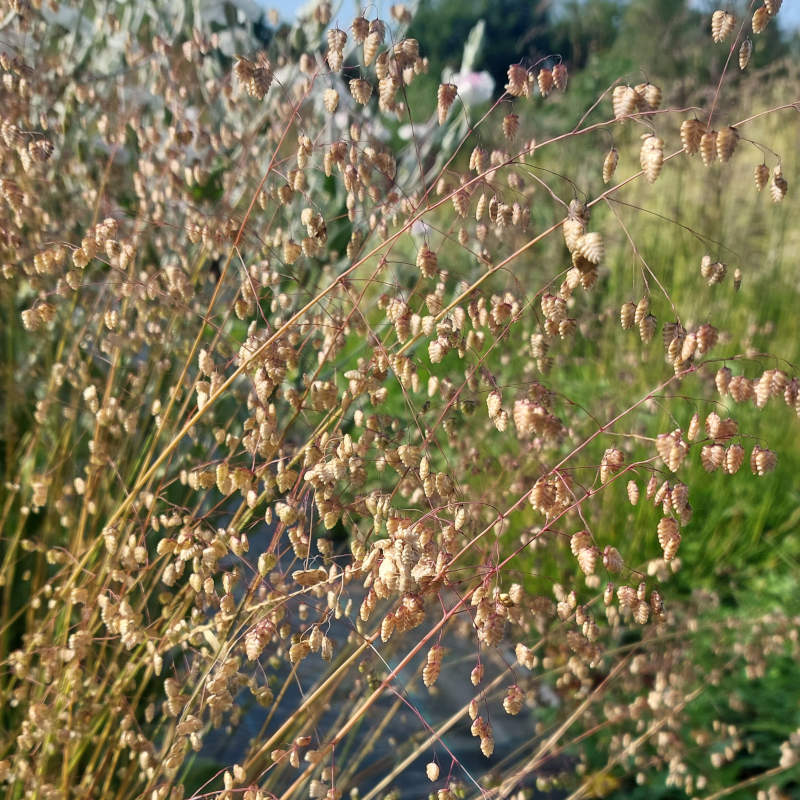 Briza media wild collected£4.50
A typical wild type of perennial Quaking Grass this makes low clumps of fresh green leaves and slender stems of delicate quaking flowers in spring. 45cm. Part shade, average soil.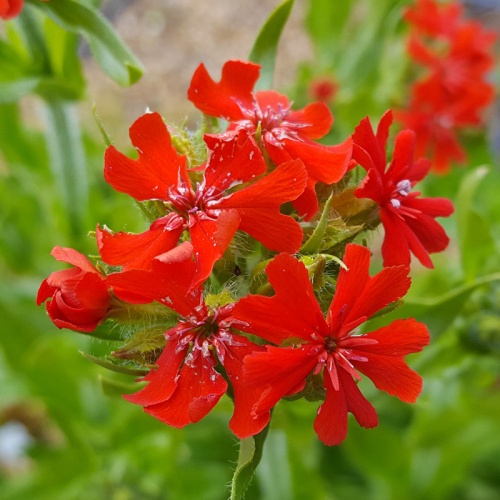 Silene chalcedonica£6.50
Maltese Cross. Brilliant, eye-searing, orange red flowers in domed heads in summer. An excellent addition to "hot" borders but keep it away from pastel pink flowers! Sun, 1m.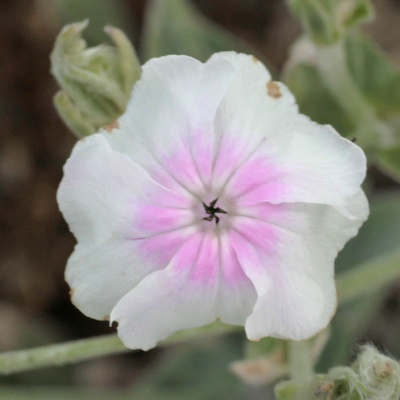 A wonderful cottage garden plant but with a more unusual flower - white that blushes plum-pink from the centre. Drained soil in sun. 75cm.