 Molinia caerulea ssp. caerulea 'Winterfreude'£6.50
Clumps of greyish green leaves and upright stems of dark flowers in midsummer to 1m. Good autumn and winter seedheads. Reasonable soil in full sun.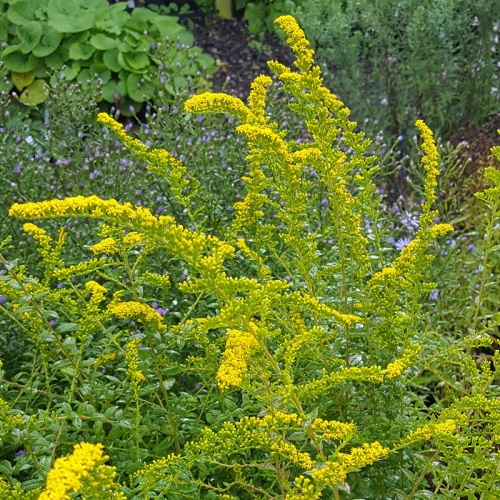 Solidago rugosa 'Fireworks'£6.50
AGM A stunning and well behaved Golden Rod with purple flushed foliage, best in full sun. Open, elegant heads of long narrow branches covered in yellow flowers in late summer. 1.2m. Average to good soil.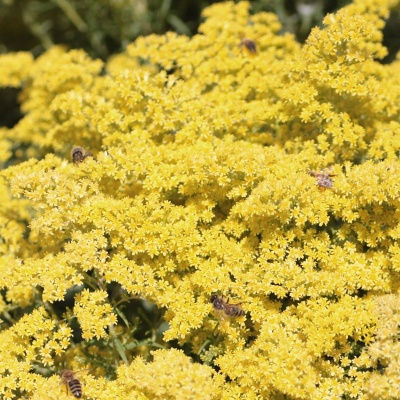 Solidago x luteus 'Lemore'£4.50
AGM Quite unlike the common Goldenrods, this low growing, bushy plant is topped with sprays of fluffy lemon yellow flowers in summer and autumn. Ordinary soil in sun. 60cm.