 Pelargonium 'Blandfordianum Album'£4.50
TENDER Scented. A favourite with finely cut grey foliage and pretty white flowers with pinkish red markings sporadically most of the year. 35cm.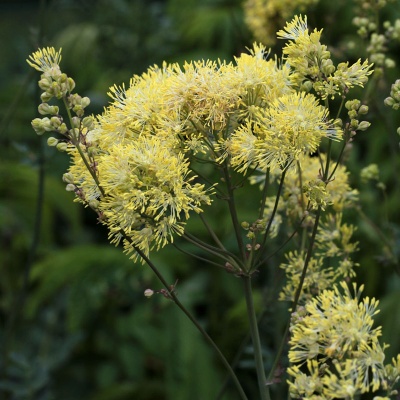 Thalictrum flavum ssp. glaucum£4.50
Clumps of blue-grey foliage and strong stems topped with clouds of pale yellow flowers in summer. Syn. T sphaerostachyum. Good soil in sun, 1.6m. A Michael Wickenden collection (Yunnan?) with early growth, dark stems quickly ascending to 1m-1.4m with loose heads of creamy flowers in late spring.