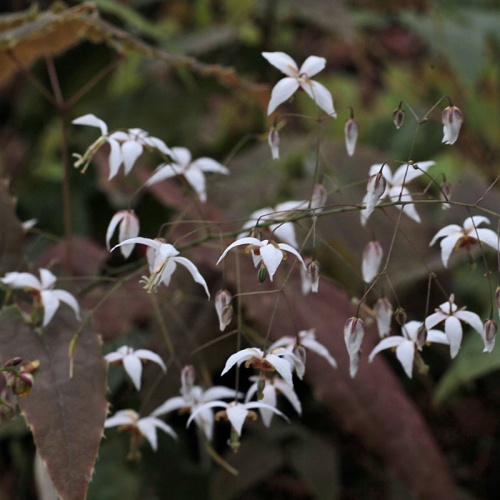 Epimedium pubescens seedling from Washfield£8.00
An un-named seedling from Elizabeth Strangman. Big arrow shaped leaves emerge rich coppery red alongside generous sprays of tiny white starry flowers. Good soil in shade. 40cm.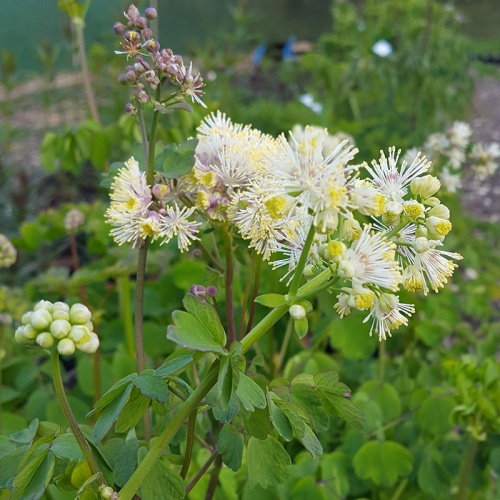 Thalictrum aquilegifolium 'Album'£6.50
A lovely fluffy white flowered form of this classic cottage garden perennial. Clumps of Aquilegia-like foliage emerge in late winter and the flowers from mid-spring to 90cm. Good soil in light shade. A Michael Wickenden collection (Yunnan?) with early growth, dark stems quickly ascending to 1m-1.4m with loose heads of creamy flowers in late spring.