 Clumps of trifoliate leaves and upright stems topped with generous heads of beautiful creamy yellow flowers in summer to 60cm. Rare British native. Average soil in sun.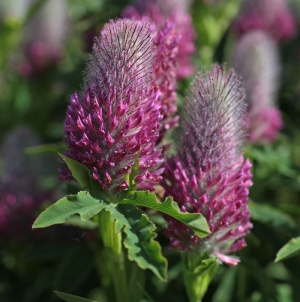 Trifolium rubens£4.50
Unusual in growing upright from a dense clump, none of this running and rooting nonsense! Largish heads of reddish purple flowers to 40cm. Ordinary soil in sun.