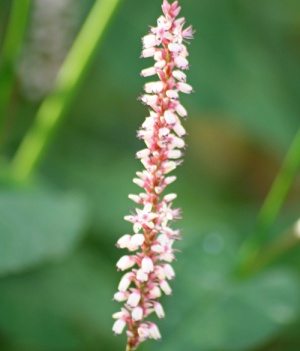 Bistorta amplexicaulis 'Alba'£5.00
AGM Slender white spikes over large pale green leaves in summer. Decent soil in light shade. 90cm.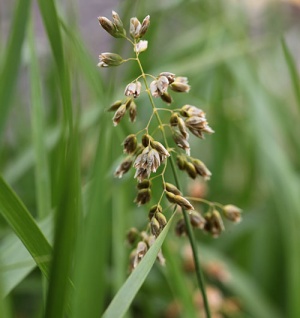 Hierochloe odorata£4.50
Holy or Vanilla Grass - so called because of the sweet scent from crushed or cut foliage and roots - good for strewing on the floor! Creeping tussocks of fresh green leaves and warm brownish flowers to 60cm. Average soil in sun. Persicaria virginiana 'Alba'£6.50
Clump forming with an upright bushy habit. Lovely mossy green leaves with a faint chevron and narrow tapers of tiny white flowers in mid-late autumn. Hardy, deciduous and best in shade. 90cm.