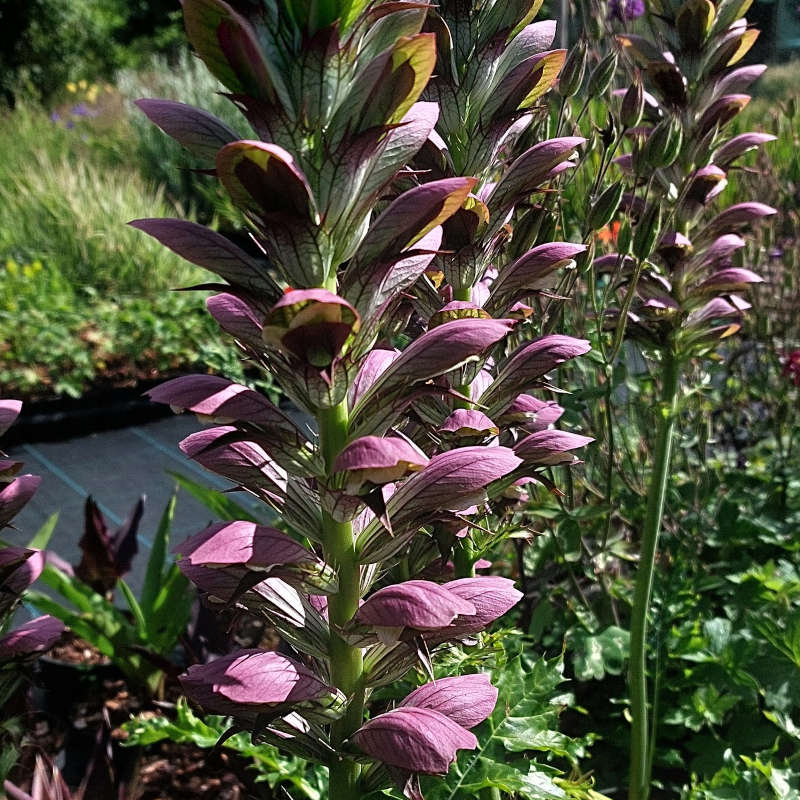 Acanthus mollis 'Long Spike'£6.50
Originating in Beth Chatto's Essex garden this superb form of the species produces spectacular, well, long spikes of pinkish flowers to between 1.2 and 1.5m. Sun, drained soil.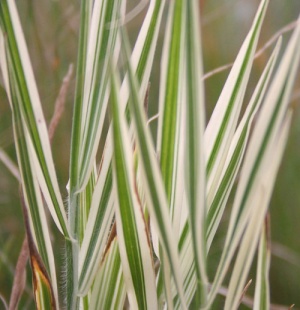 Holcus mollis 'Albovariegatus'£4.50
Very pretty mats of cream and pink variegated foliage, very soft to the touch. Dainty flowers in summer. Average to dry soil in sun or part shade. 30cm. Pulmonaria mollis£4.50
A robust species that's always very early to flower here. Felted plain green leaves and generous clusters of clear blue flowers in late winter. Good soil in shade. 40cm.