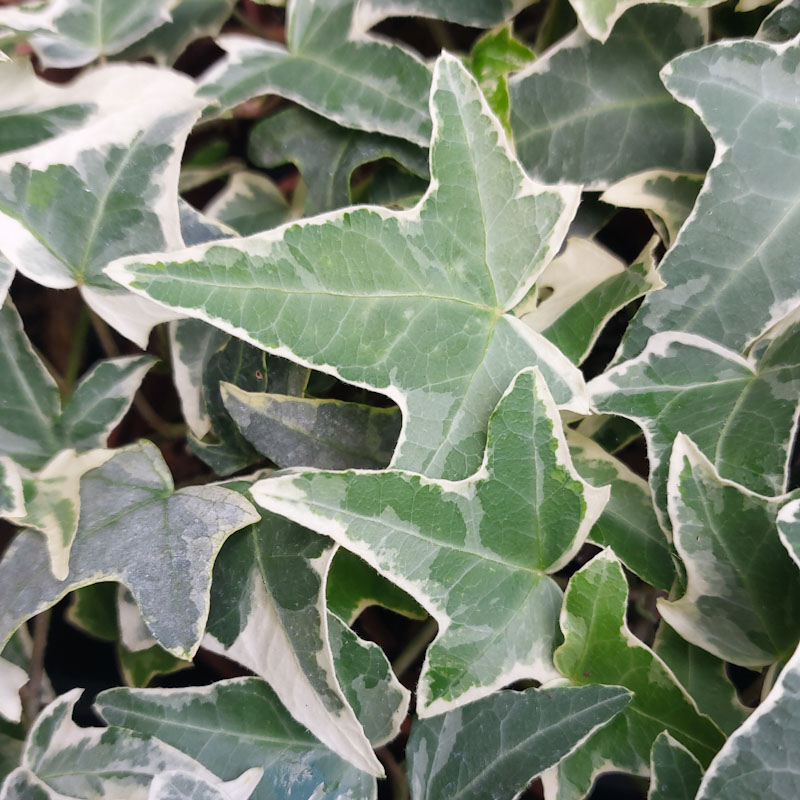 Hedera helix 'Silver King'£4.50
Very smart silvery white (sometimes yellowish) margined typical 3-5 lobed leaves on this grey and green leafed form. Tidy and neat growth, climbing or trailing.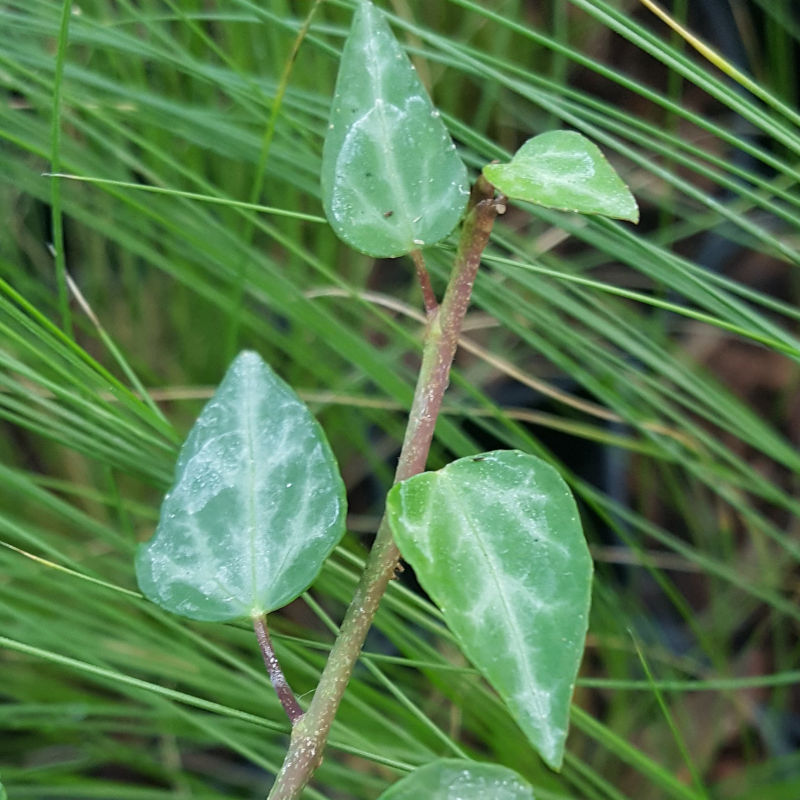 Hedera pastuchovii ssp. cypria£6.00
syn. Hedera cypria. Triangular leaves with well defined silvery veins on this attractive ivy from the Troodos Mountains of Cyprus. Drained soil in shade, best if not too dry. Hedera rhombea£5.00
An attractive species with rounded triangular leaves in a distinct green with greyish veining. Medium growth for groundcover or climbing up walls or fences. Best in shade.