 An historic variety (pre-1863) with very long narrow lobes to the typical green leaves. An attractive climber or trailer. Purplish in winter.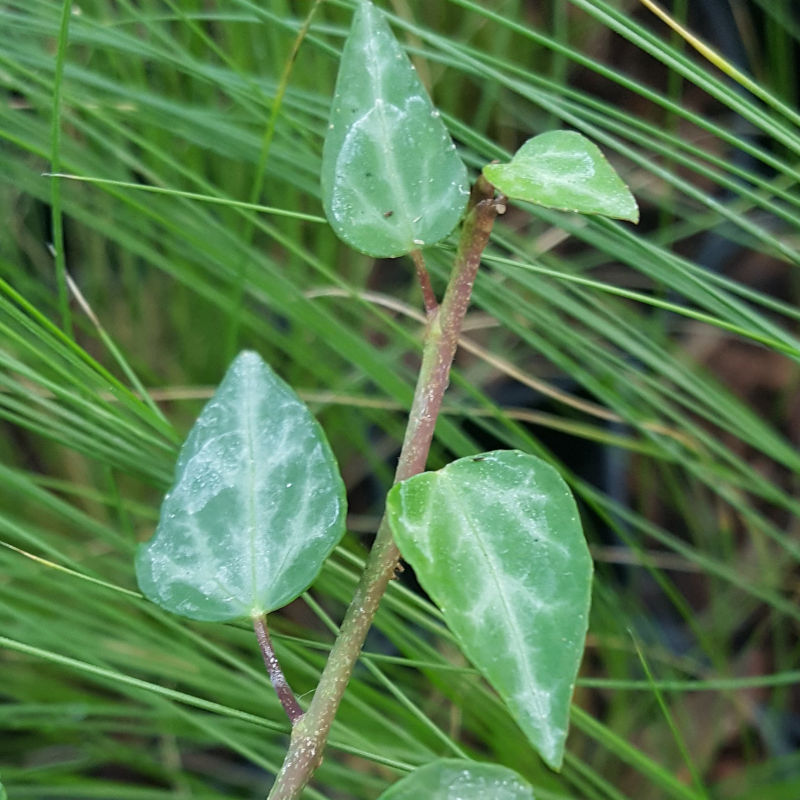 Hedera pastuchovii ssp. cypria£6.00
syn. Hedera cypria. Triangular leaves with well defined silvery veins on this attractive ivy from the Troodos Mountains of Cyprus. Drained soil in shade, best if not too dry. Hedera rhombea 'Variegata'£6.00
Smart white edged rounded leaves which pick up pinkish-red tints in cold weather. Quite a thin leaf and flexible stems so best in shelter and shade.