 Hedera hibernica 'Dealbata'£4.50
An old variety with new growth strongly marked with random white blotches that fade as the leaf ages to give a dark green leaf. Small, neat growth.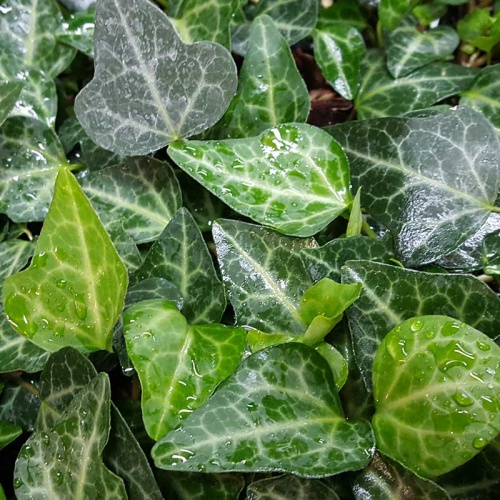 Hedera hibernica ex RBGE Type plant£4.50
Propagated from the Type plant for the species at the Royal Botanic Garden Edinburgh. Silver-grey veined climber/groundcover, evergreen and tough but controllable.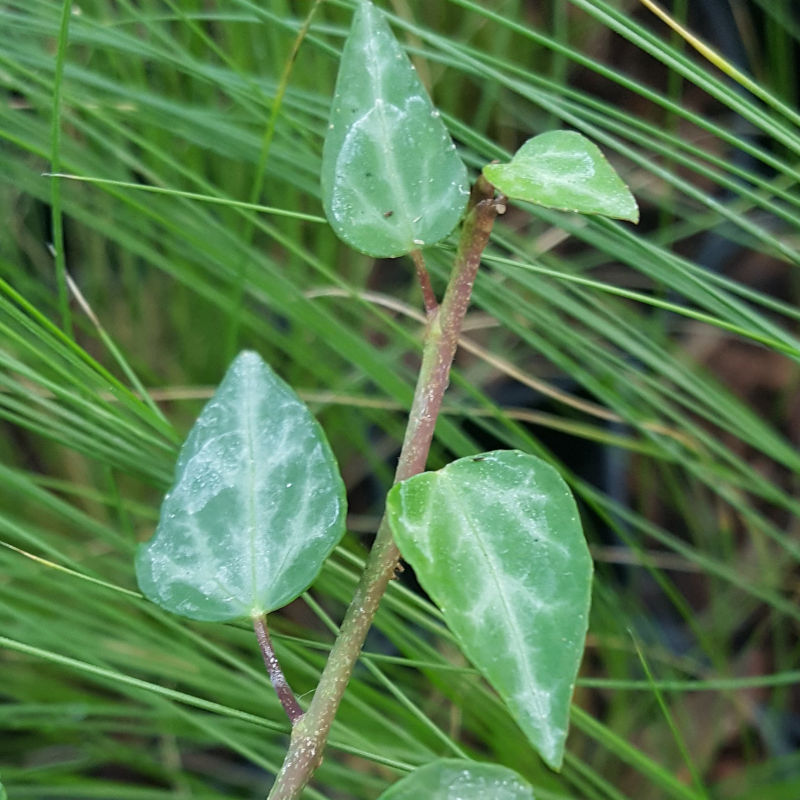 Hedera pastuchovii ssp. cypria£6.00
syn. Hedera cypria. Triangular leaves with well defined silvery veins on this attractive ivy from the Troodos Mountains of Cyprus. Drained soil in shade, best if not too dry.