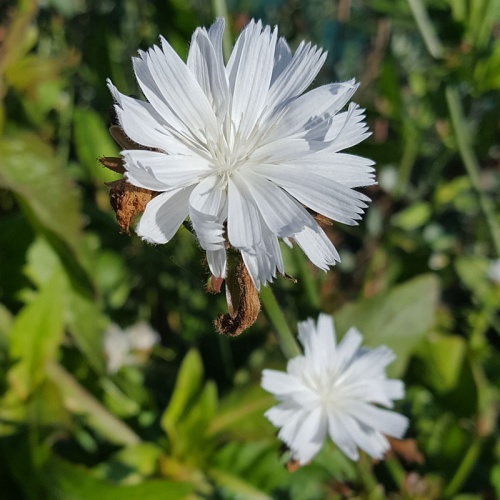 Cichorum intybus f. album£4.00
Strong growing spires of crystalline white flowers from spring throughout summer. Drained soil in full sun. Can be cut back for another flush of flowers. TENDER Unique. AGM Lush bushy plants produce displays of good sized deepest red flowers with black marks to the centre. 45cm. Protect from frost. TENDER Silvery grey small leaves on upright stems topped with bluish pink flowers with magenta markings. Quite small growing. Protect from frost. 30cm.