 Pelargonium 'Blandfordianum Album'£4.50
TENDER Scented. A favourite with finely cut grey foliage and pretty white flowers with pinkish red markings sporadically most of the year. 35cm.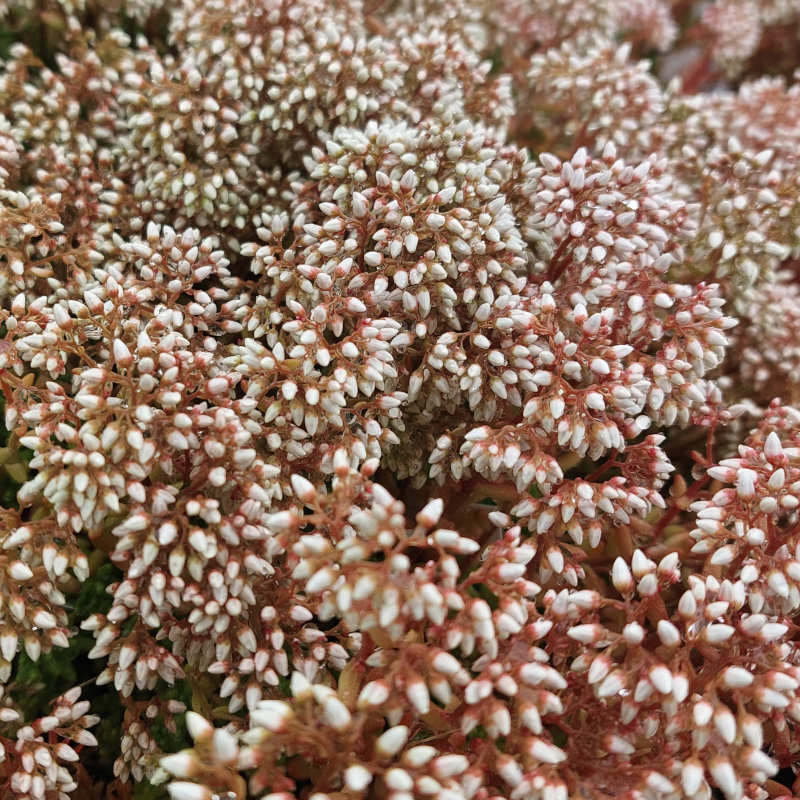 Sedum album 'Coral Carpet'£3.00
A very low growing carpet of short, needle-like leaves, fresh green on the new growth and quickly flushing to red. Short stems of white flowers flushed pink in summer to 10cm. Dry soil in sun.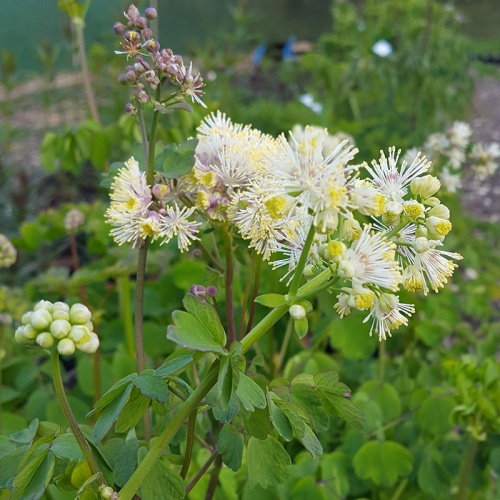 Thalictrum aquilegifolium 'Album'£6.50
A lovely fluffy white flowered form of this classic cottage garden perennial. Clumps of Aquilegia-like foliage emerge in late winter and the flowers from mid-spring to 90cm. Good soil in light shade.