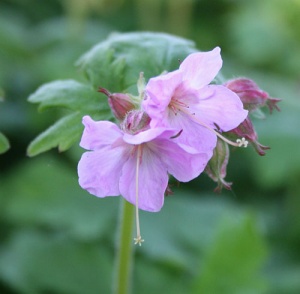 Geranium macrorrhizum 'Ingwersen's Variety'£4.50
Useful, usually evergreen, groundcover with light rose-pink flowers from April. Will even work in dry shade with good soil preparation.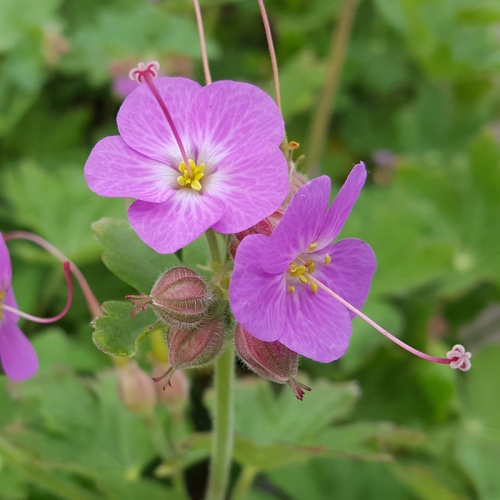 Geranium macrorrhizum 'Rotblut'£4.50
A compact form with rich green leaves and magenta pink flowers in spring and early summer. Autumn foliage colour lasts all winter. 20cm.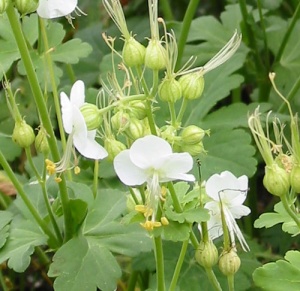 Geranium macrorrhizum 'White-Ness'£5.00
AGM Pure white flowers without the usual pink calyx. Introduced from Mount Olympus by Liverpool Botanic Garden. Shame Vits didn't have this for her "pale garden"! Deciduous.