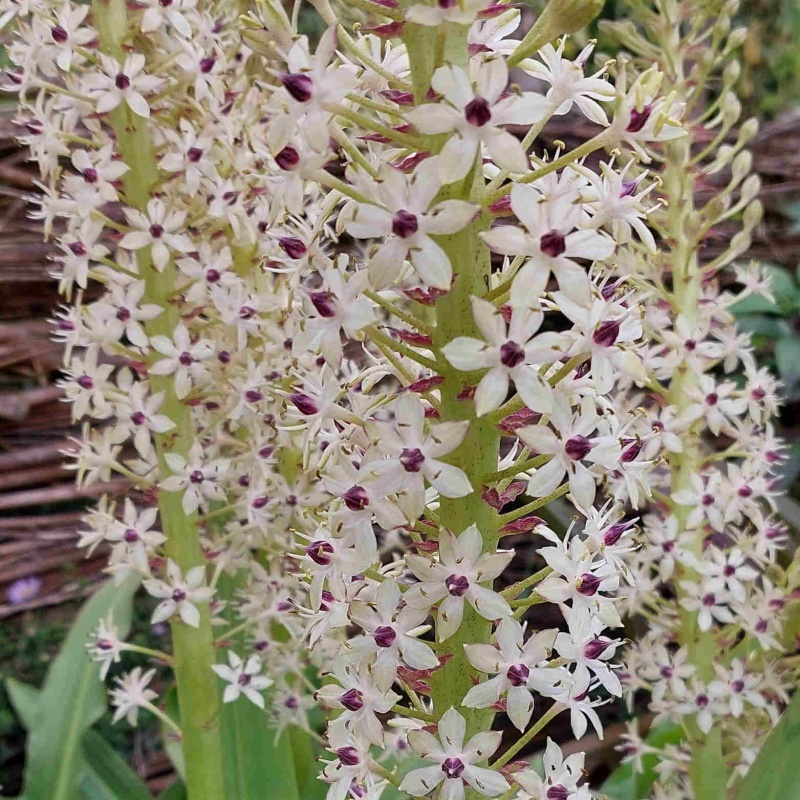 Eucomis comosa 'Cornwood'£12.00
Glistening white flowers with a darker purplish centre on strong pale green stems to 60cm. Bulbous perennial for well drained soil in full sun or grow in a pot and overwinter inside.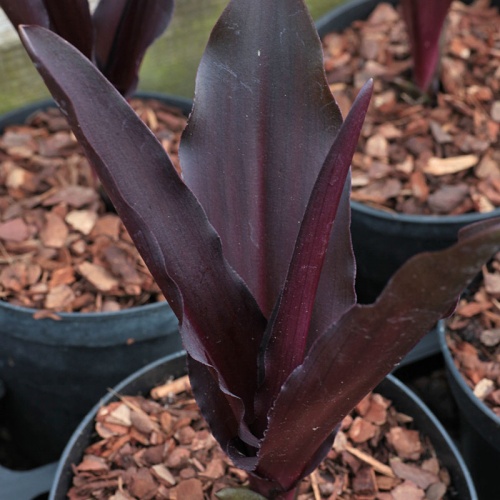 Eucomis comosa 'Sparkling Burgundy'£7.50
AGM Near white flowers soon flush pink then near purple on dark burgundy stems over clumps of striking leaves the same colour. Full sun, drained soil. 60cm.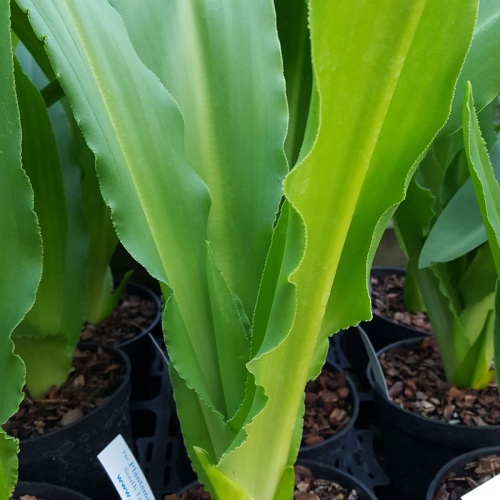 Eucomis pallidiflora ssp. pallidiflora£8.50
A giant South African bulb better known by the old name: Eucomis pole-evansii. Broad green leaves and purple spotted stems of greenish cream flowers in summer to 1.2m or more. Drained but good soil in sun. Fairly hardy.